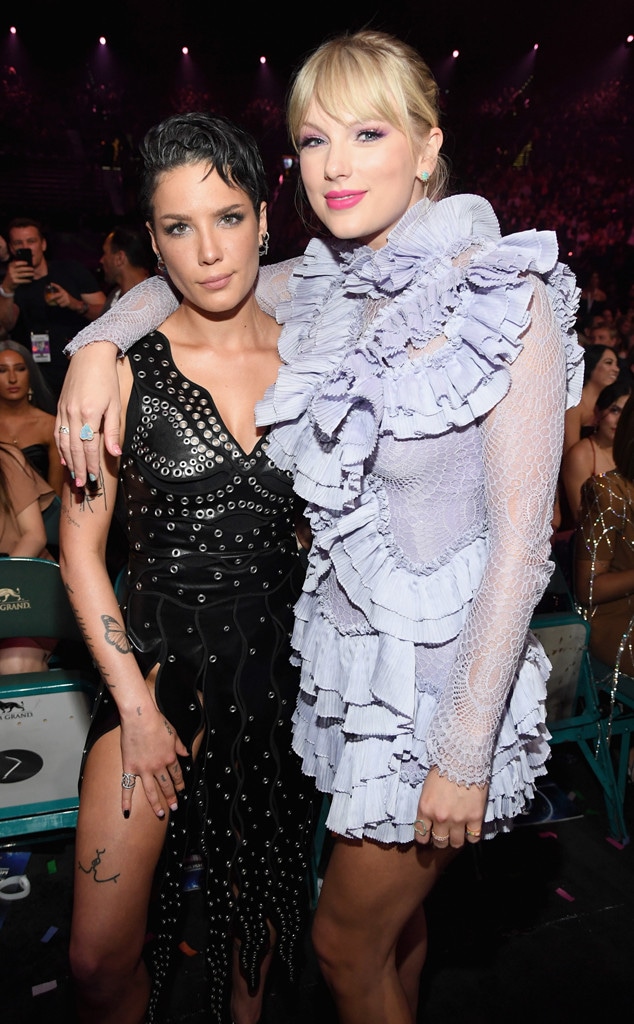 Kevin Mazur/Getty Images for dcp
Halsey knows there are some things she can't fix. 
As the 25-year-old songstress has risen to fame over the years, she's made honesty, outspokenness and ownership signature tenets of her career—especially with nearly 17 million Instagram followers tuned into her every post. As she said during an interview with ELLE Australia, "I think we need to make people take responsibility when they have a platform. But it can be frustrating when that leads to people doing stuff they don't really understand, because they're afraid of being attacked for not saying enough," she says. "It needs to be real, otherwise you're doing more harm than good."
However, while Halsey is known to bravely shine a light on the traumas she and others have faced, she also knows there are limits to what she can—or should—handle. 
"If I could make sense of everything that was going on in the world right now, I wouldn't be a musician," she told the magazine. "Taylor Swift and I were once talking about our positions as female in culture and she said, 'We're not gladiators, we're musicians.'"
Still, if anyone understands the battles musicians come up against, it's Swift. Her ongoing fight with Scott Borchetta and Scooter Braun over ownership of her master recordings have been making headlines since June. Their conflict has gained renewed attention since Swift accused the two of blocking her from performing her old songs at the 2019 American Music Awards or using them in an upcoming Netflix documentary unless she agrees to not re-record her older work and to stop talking about them. Big Machine Label group issued a response saying Swift's statements were based on "false information" and asked for a direct conversation with her. 
Meanwhile, Halsey has had her back. "Not only are we looking at an awful business movie, (because one would be incentivized to allow Taylor to perform her songs seeing as it would direct to rediscovery of a catalog they currently profit off of) but this is just mean. This is punishment. This is hoping to silence her from speaking about things by dangling this over her head," she wrote on her Instagram Story. "These people are protected because they inspire complicity with fear. Banking on the illusion that people will not stand up for her. That the world will say she is over reacting. You're barking up the wrong tree. It is her grace and patience in these moments that make her the Artist of the Decade."