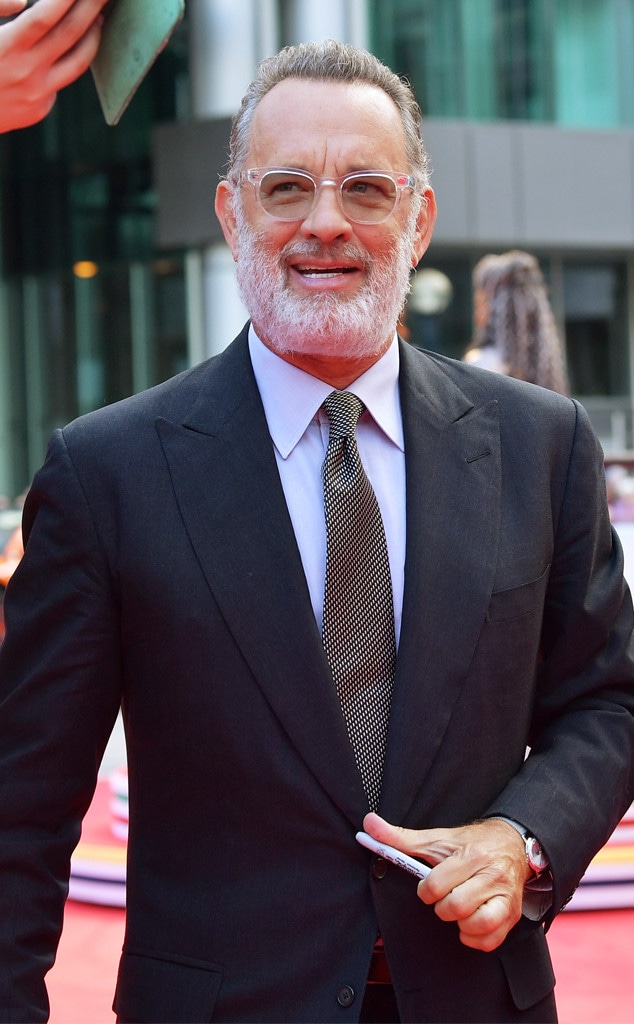 Amy Sussman/SHJ2019/WireImage
Tom Hanks wanted to be there for you, but he had a work thing.
It's wild to think that any member of the Friends cast, both series regulars and special guests, almost weren't part of the show, but that was indeed the case in the show's 200th episode, "The One With The Male Nanny." Fans of the sitcom will remember that the nanny in question was played by Freddie Prinze Jr., but as the star revealed in a recent interview with Entertainment Weekly, the role originally belonged to Tom Hanks!
Yes, Woody was supposed to be the male nanny who watches over Ross and Rachel's daughter, Emma, and helps Ross get in touch with his emotions. That about fits the bill. But what didn't fit the bill was the Toy Story star's work schedule.
As Prinze revealed, "I wasn't even supposed to be [Sandy], that was originally offered to Tom Hanks but he wasn't gonna make it back from his film on time."
Although a shame for Hanks, Prinze surely benefitted from it! But the one-episode gig came with its fair share of stress. As he shared, "And so my agent called me and said, 'Do you want to be on Friends? And I said, 'Yeah, I'll do an episode of Friends. That'll be great.' He said, 'Yeah, it shoots tomorrow.' and I was like, 'What?' He said, 'Yes, tomorrow so I'll send you the script.'"
Talk about pressure! The 43-year-old star then dished on his intense nerves the day of shooting, and who in the cast was invaluable in calming them.
George Napolitano/FilmMagic
"So, I went in and I was totally nervous because it was on the day of shooting," he said. "I didn't even get to do a read-through. And David Schwimmer walked into my dressing room and he was so cool and so passionate and he had so much energy. He came into the room and was like, 'You're going to love this, man. It's like a little two-act play and the crowd is so engaged, and so into it. You'll have a ton of fun, don't worry about a thing.'"
But worry, he did. And all the panic was thanks to the pesky recorder he didn't have much time to learn to play. "I had just learned for the last like four hours of my day there how to play 'Greensleeves' on the recorder because I'd never played it before," Prinzed recalled. "And [Schwimmer] was like, 'I heard you practicing, man. You're going to crush the song.' I told him he shouldn't have said that because it's bad luck. But he was like, 'No! You're going to crush it.'"
Of course, any loyal Friends stan knows he did end up giving a great performance in the episode. But now that a reunion could possibly be in the works on HBO Max, does Prinze think Sandy will play once more? Eh, not really.
The star admitted, "I have no idea if we'll see Sandy in the reunion, you'd have to ask them that. I don't know that he was a memorable enough character to make the cut."
Hey, maybe if Prinze isn't available for reunion, Hanks could take his place?