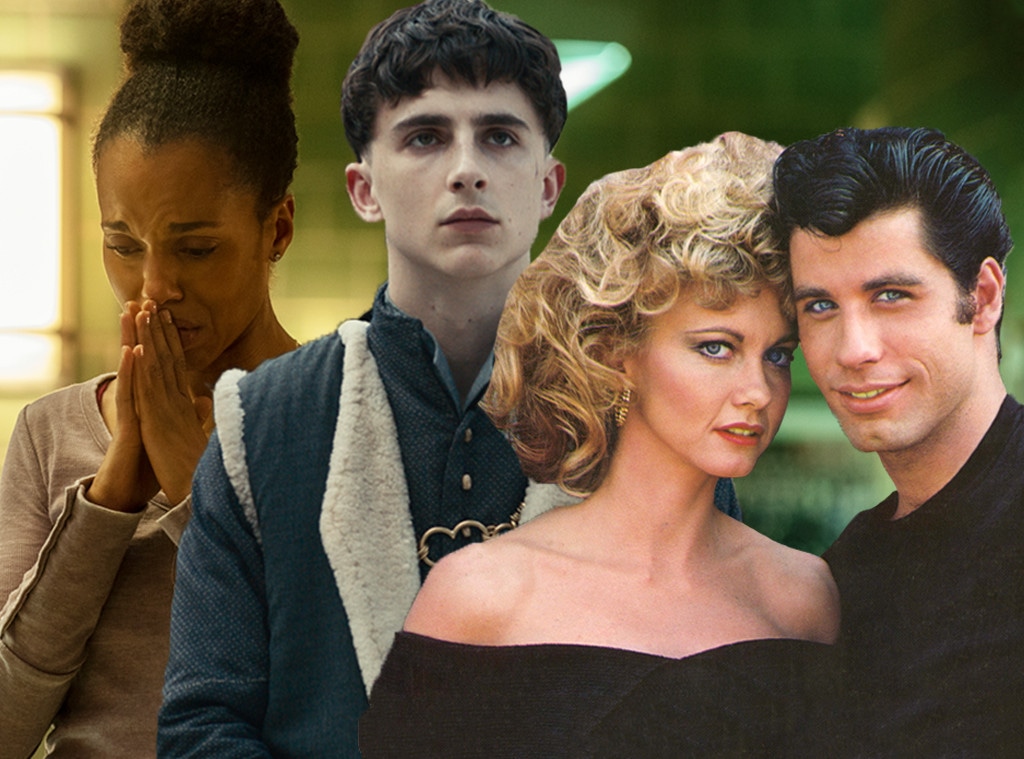 Moviestore Collection/Shutterstock
Get your popcorn ready because Netflix just released the list of everything coming to its streaming platform this November.
The company kicks off the month by dropping The King on Nov. 1. The star-studded film features Robert Pattinson, Timothee Chalamet, Lily-Rose Depp, Ben Mendelsohn and many more. However, viewers will want to make time to watch Kerry Washington's new drama American Son and Queer Eye's "We're in Japan" special, which both premiere that same day.
But that's not all. Netflix is also debuting the third season of The Crown on Nov. 17. Fans have already seen a few teasers of the award-winning series' next chapter, and it looks like there will be tons of royal drama.
There are also a few classics coming to the platform. For instance, fans will be excited to see that Grease is returning on Nov. 1. Step Brothers is also dropping on Netflix that same day. 
To see the full list, read on below:
FILM
Coming November 1
The King
Holiday in the Wild
Coming November 8
Let It Snow
Coming November 15
Klaus
Earthquake Bird
Coming November 21
The Knight Before Christmas
Coming November 27
The Irishman
Coming November 28
Holiday Rush
Coming November 29
Atlantics
I Lost My Body
SERIES
Coming November 1
American Son
Atypical: Season 3
Queer Eye: We're in Japan!
Coming November 5
The End of the F---ing World: Season 2
Coming November 8
Green Eggs and Ham
The Great British Baking Show: Holidays Season 2
Coming November 10
Patriot Act With Hasan Minhaj: Vol. 5
Coming November 15
I'm With the Band: Nasty Cherry
Coming November 17
The Crown Season 3
Coming November 22
High Seas: Season 2
Dolly Parton's Heartstrings
Nailed It! Holiday!: Season 2
Narcoworld: Dope Stories
Coming November 28
Merry Happy Whatever
Coming November 29
Sugar Rush Christmas
The Movie That Made Us
COMEDY
Coming November 5
Seth Meyers: Lobby Baby
Coming November 12
Jeff Garlin: Our Man in Chicago
Coming November 19
Iliza Unveiled
Coming November 26
Mike Birbiglia: The New One
Coming November 28
John Crist: I Ain't Prayin for That
DOCS
Coming November 1
Fire in Paradise
Coming November 13
Maradona in Mexico
Coming November 20
Bikram: Yogi, Guru, Predator
Coming November 27
Broken
KIDS AND FAMILY
Coming November 1
Hello Ninja
Coming November 5
She-Ra and the Princesses of Power: Season 4
Coming November 15
Llama Llama: Season 2
Coming November 22:
Dino Girl Gauko
The Dragon Prince: Season 3
Coming November 29
Chip and Potato: Season 2
AND MORE
Coming November 1
Billy on the Street
Fear and Loathing in Las Vegas
Grease
How to Be a Latin Lover
Paid in Full
Rosemary's Baby
Rounders
Sling Blade
Step Brothers
The Game
The Matrix
The Matrix Reloaded
The Matrix Revolutions
Zombieland
Coming November 4
District 9
Coming November 5
Undercover Brother 2
Coming November 16
Suffragette
Coming November 23
End of Watch
Coming November 24
Shot Caller
Coming November 25
Dirty John: Season 1
Coming November 29
Le Reina Del Sur: Season 2