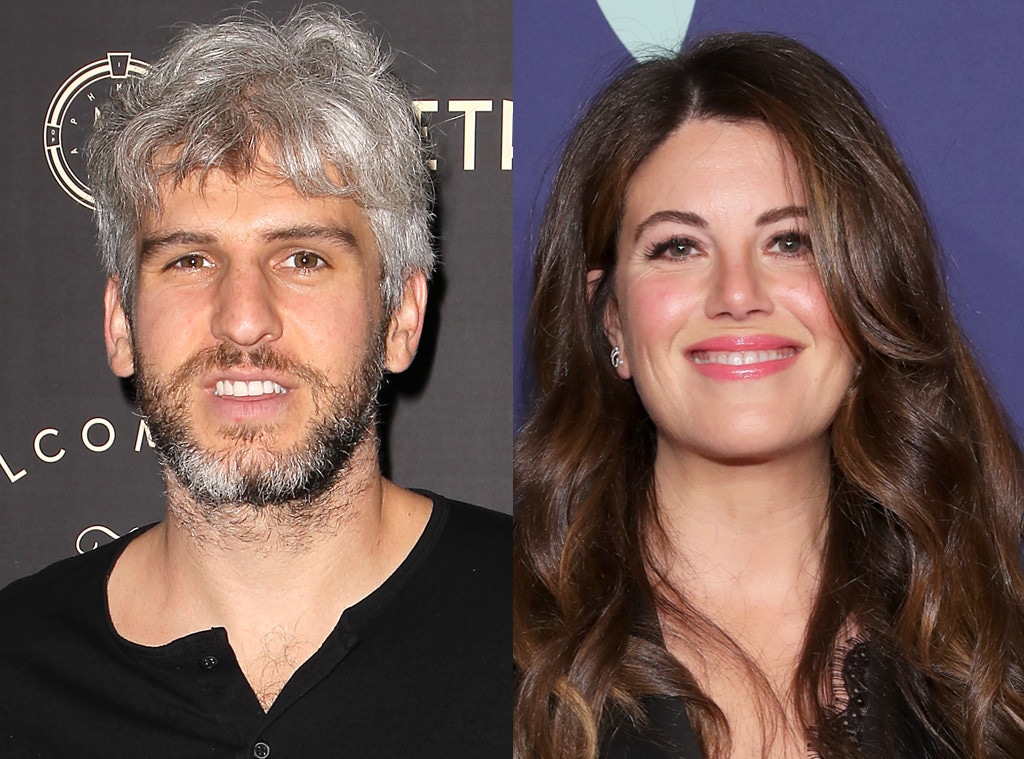 Kristina Bumphrey/Starpix/Shutterstock, Bennett Raglin/Getty Images
Nev Schulman who? Max Joseph has a new famous partner for his next documentary project, 15 Minutes of Shame. Joseph and Monica Lewinsky are executive producers on 15 Minutes of Shame, a new documentary set to air on HBO Max.
15 Minutes of Shame will feature both Joseph and Lewinsky as they "take an in-depth look at the public shaming epidemic in our culture and explore our collective needs to destroy one another," HBO Max said in a press release.
In addition to Lewinsky and Joseph, 15 Minutes of Shame will feature "bold-faced names" and feature a "follow-doc storytelling" technique as well as social experiments to examine behavior. The doc is also set to tackle everyone from the bullies, bystanders, those who have been publicly shamed, the media, psychologists, politicians and experts.
"Monica Lewinsky is an anti-bullying activist with unparalleled authority, making her the perfect partner for this project," Sarah Aubrey, head of original content at HBO Max, said in a statement. "And Max's strong advocacy for social justice and distinctive storytelling make him particularly well-suited to explore this complex modern phenomenon."
After years of headlines about her and President Bill Clinton, Lewinsky has become an advocate for anti-bullying. Since its debut in 2015, her TED Talk "The Price of Shame" has been watched more than 16 million times. Joseph co-hosted and executive produced MTV's Catfish for seven seasons.
Steve Ascher and Kristy Sabat serve as executive producers on 15 Minutes of Shame for Six West.
Lewinsky is also a producer on the upcoming season of American Crime Story titled, Impeachment: American Crime Story. The new series by Ryan Murphy stars Beanie Feldstein as Lewinsky and Sarah Paulson as Linda Tripp. Murphy had discussed doing a season about the Clinton impeachment process for years, but scrapped it until Lewisnky signed on.
"People have been co-opting and telling my part in this story for decades. In fact, it wasn't until the past few years that I've been able to fully reclaim my narrative; almost 20 years later," Lewinsky wrote in a piece for Vanity Fair. "But I'm so grateful for the growth we've made as a society that allows people like me who have been historically silenced to finally reintroduce my voice to the conversation. This isn't just a me problem. Powerful people, often men, take advantage of those subordinate to them in myriad ways all the time. Many people will see this as such a story and for that reason, this narrative is one that is, regretfully, evergreen."
15 Minutes of Shame doesn't have a premiere date yet.