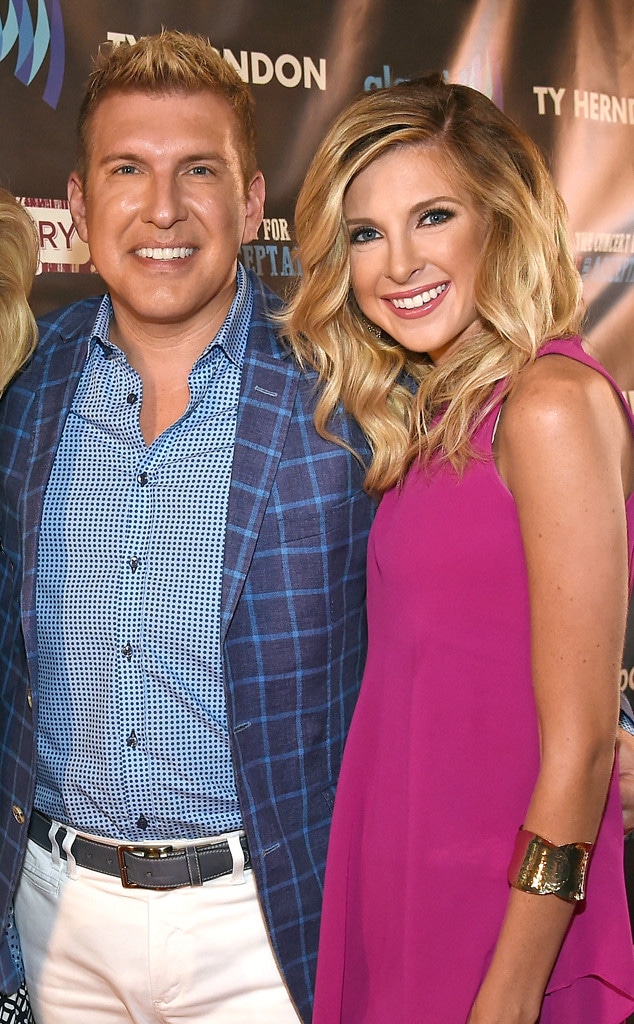 Rick Diamond/Getty Images for Concert For Love And Acceptance
Lindsie Chrisley is ready to speak her truth.
As Todd Chrisley continues to face headlines after being indicted for tax evasion and other financial crimes—claims he denies—his estranged daughter is setting the record straight on some of the false reports out in the press.
In an exclusive excerpt from her new Coffee Convos podcast episode on Wave Podcast Network, Lindsie makes it clear that she had nothing to do with her parent's federal indictment.
"To be perfectly honest, the years that were covered in the indictment, most of those years I was not in communication with my parents. So a lot of the years from like early on that they covered, I was in college so I wasn't even like living at home," she shared with co-host Kailyn Lowry. "And through college, I don't know if I've shared my whole story or not, but through college I didn't talk to my parents. So I definitely like would've had no knowledge of anything. And then in the later years that were covered, I believe that I was like already leaving the show. So I also wouldn't have had any knowledge of like some of that stuff either."
Lindsie added, "I just find it a little ironic that there is some blame game things going on and I just really had no involvement in that."
Todd's attorney has maintained that the allegations contained in the indictment are based on "complete falsehoods." His attorney also said in a previous statement that "the Chrisleys are innocent of all charges."
Mike Windle/NBCUniversal via Getty Images
As the case proceeds, however, Todd has spoken out about his relationship—or lack thereof—with his eldest daughter. And while the Chrisley Knows Best star recently revealed on his Chrisley Confessions podcast that "my door is always open to my daughter," Lindsie says she was hurt by some of his most recent comments.
"I just really don't appreciate it. I personally don't think that the statements that were made were in good taste and people have to understand like what led me to this point," she shared on her podcast. "I also was sent screenshots of comments and photos from Chase's Instagram page where he had intentionally cropped me out of photos and then the caption was like 'family' or you know, something like that, which is good and great. That's fine if that's how you feel, but also be mature enough to realize that since I left the show, I have not gone and aired any dirty laundry."
Lindsie added, "Let's not forget what's been done to me in the media and what has literally wrecked my life for the past two and a half weeks."
According to Lindsie, the podcast host has the support of her husband Will Campbell. And regardless of all the rumors that come out in the press, Lindsie knows what could be most damaging.
"Unfortunately for them, but fortunately for me, because I live an honest life, we have been able to, I won't say seamlessly, but we have been able to move on and get past the f--kery," she shared. "And it doesn't take away the fact of the actual issue at hand, which is the legal issues. And those are none of my business, so I'm not going to speak on those. But they, that's what they need to be focused on and not merging into my lane."
The newest episode of the Coffee Convos with Kail Lowry & Lindsie Chrisley podcast on Wave Podcast Network is available Wednesday at 9 p.m. PST.