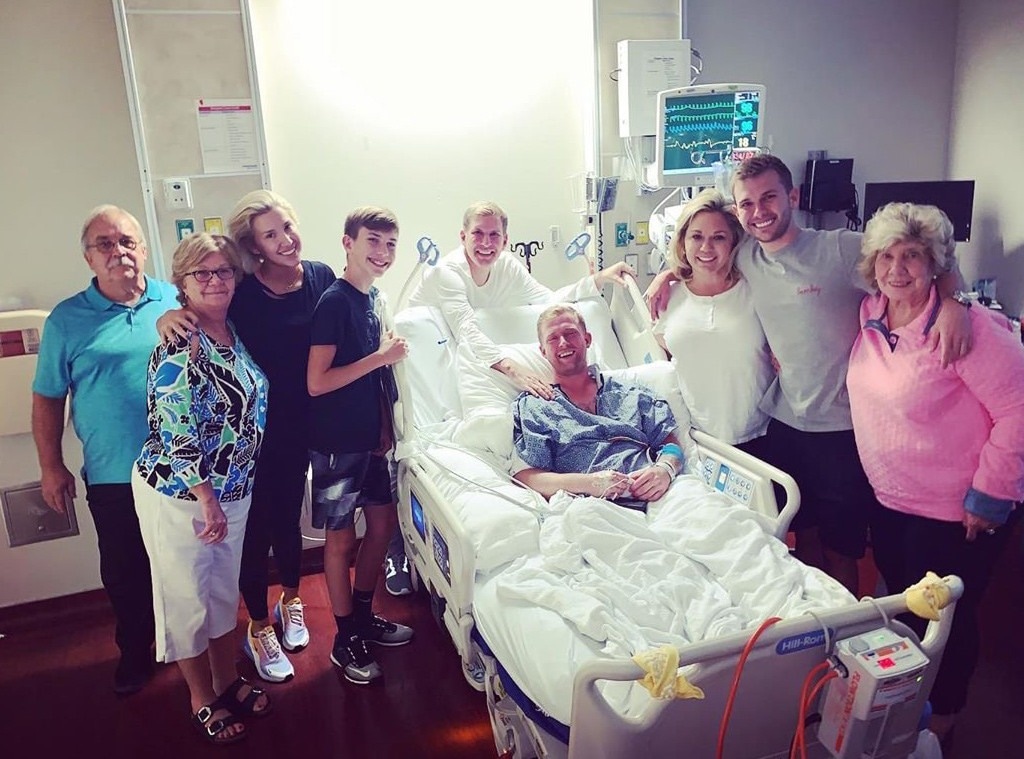 Instagram
Sometimes, there's more than what meets the eye.
In the latest podcast episode of Chrisley Confessions, Todd Chrisley and his eldest son Kyle Chrisley sat down to set the record straight on some of the many headlines surrounding their family.
As it turns out, Kyle's recent health scare was more serious than fans first thought.
"I take medication and I had a bad side effect to it and I tried to take my own life," he revealed in the podcast.  "With the meds, I got all kinds of crazy thinking going on."
"I think some of the medications they put you on—that you had not been on—one of the side effects is suicidal tendencies and we're now off of that," Todd added when supporting his son.
Just last week, Todd along with his wife Julie Chrisley joined Chase, Grayson and Savannah Chrisley at the hospital to support Kyle.
Tommy Garcia/USA Network/NBCU Photo Bank
At the time, the couple's attorney said Kyle was expected to make a full recovery while a Chrisley family spokesperson said he had an "adverse reaction" to a medication.
Today, Kyle feels a "lot better" and is already back at work. And as the father-son duo continues to grow their relationship, fans are getting new insight into the pair including the years when they were estranged.
"Folks, I hired a private investigator to watch him every week, send me photographs of him in his uniform looking so handsome just to make sure my son was okay," Todd confessed when his son worked for the UPS. "For all of you folks and tabloid writers that wanted to write I turned my back on my child, I don't owe you an explanation."
He continued, "I prayed every day for his recovery, for his wellness, for his mental health and for God to bring him back when he was ready."
Although Todd still has a complicated relationship with his eldest daughter Lindsie Chrisley, the Chrisley Knows Best star revealed that he hopes the pair can also get closer one day soon.
"My door is always open to my daughter Lindsie," he shared. "I love her always and I will die loving her, but I have right now, I have four of my children and I am grateful for that. And the door is open for the fifth at all times."
If you or someone you know needs help, call 988 to reach the Suicide and Crisis Lifeline. You can also call the network, previously known as the National Suicide Prevention Lifeline, at 800-273-8255, text HOME to 741741 or visit SpeakingOfSuicide.com/resources for additional resources.