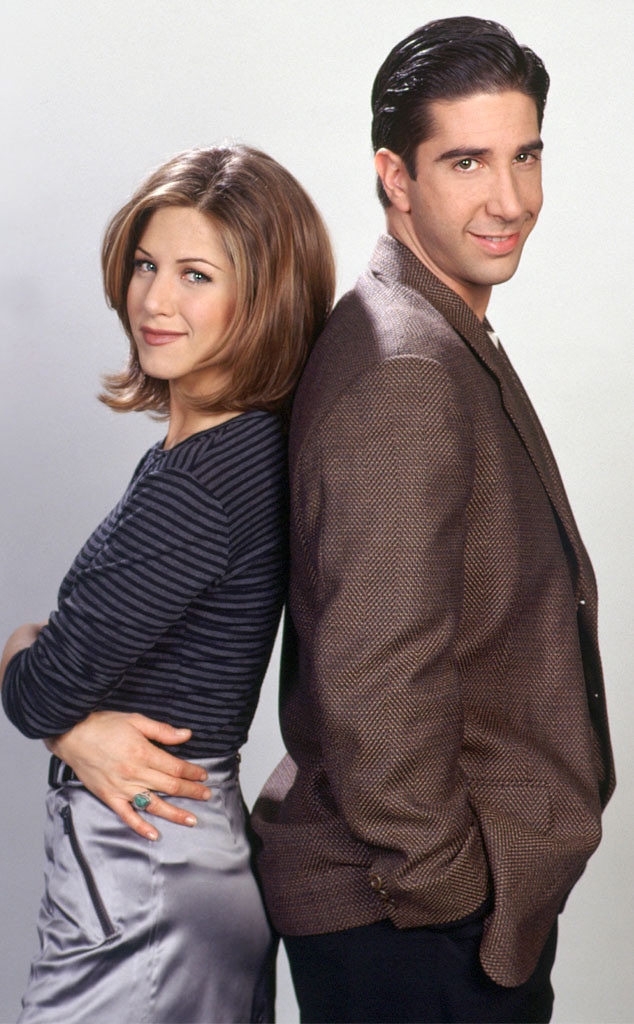 NBCU Photo Bank
Friends fans, prepare for heartbreak. It's worse than Ross and Rachel's "we were on a break" fight.
For nearly 25 years, the popular TV comedy has led viewers believe that we can one day find out partner for life—our lobster. According to Phoebe (Lisa Kudrow), "It's a known fact that lobsters fall in love and mate for life. You can actually see old lobster couples walking around their tank, holding claws." Now, just in time for the premiere's 25th anniversary celebrations, we're learning Phoebe was wrong.
The lobster theory was first shared in the 14th episode of season two, "The One with the Prom Video." For those who are unfamiliar—where have you been?—this is when the home video footage surfaces of Ross (David Schwimmer) trying to save Rachel's prom after her date ditches her, only to be ditched himself. Rachel (Jennifer Aniston) is touched by Ross's efforts, kisses him passionately, and Phoebe shouts "See? He's her lobster!"
However, The Maine Lobster Marketing Collaborative wants to set the record straight on lobster love.
"Lobsters, by nature, are not monogamous and do not pair for life," Curt Brown, Ready Seafood's in-house marine biologist, said in a statement to E! News. "A dominant male will actually mate with multiple females during encounters that last days to weeks. A literal example of 'love on the rocks!'"
Friends was wrong?!
This is just another blow to fans of the popular sitcom. Viewers will lose Friends on Netflix at the end of 2019, but it'll make the jump to WarnerMedia's new streaming platform, HBO Max, in 2020.
Warner Bros.—and various brands—are going all out for the Friends 25th anniversary. Both New York and Los Angeles pop-ups are coming, as are episodes on the big-screen with "Friends 25th: The One With the Anniversary," a screening of 12 fan-favorite episodes over three nights. LEGO is also releasing a Central Perk set complete with mini-figures of Phoebe, Ross, Rachel, Joey, Chandler and Monica and key accessories to the characters.
While all these celebratory events and items help ease the pain, our newfound lobster knowledge is making us question just about everything TV has ever told us.
Friends ran for 10 seasons on NBC and starred Aniston, Schwimmer, Kudrow, Courteney Cox, Matt LeBlanc and Matthew Perry.