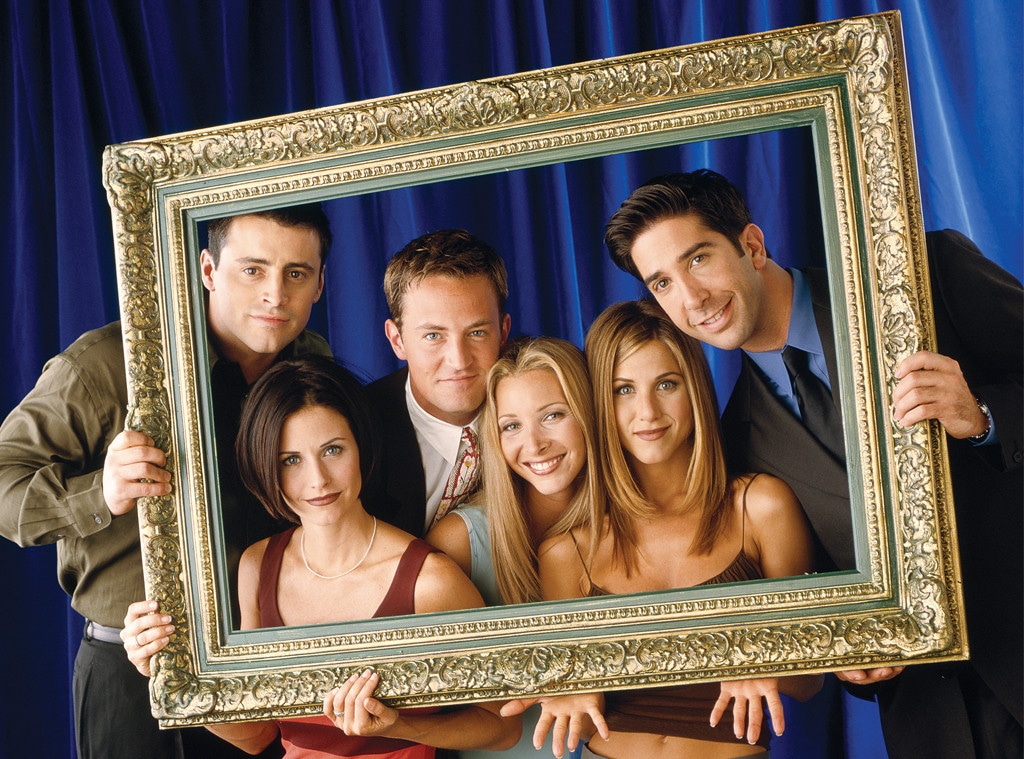 NBCU Photo Bank
Friends will be there for you, just not on Netflix. All 10 seasons beloved Emmy-winning comedy is officially leaving Netflix at the end of 2019 and will exclusively live on WarnerMedia's new streaming platform, HBO Max.
The loss of Friends comes hot on the heels of Netflix losing The Office to NBCUniversal's upcoming streaming service.
"The One Where We Have to Say Goodbye," Netflix tweeted." We're sorry to see Friends go to Warner's streaming service at the beginning of 2020 (in the US). Thanks for the memories, gang."
Netflix reportedly paid around $100 million to keep Friends for a year after fans went into a panic seeing a January 2019 expiration date.
Friends will be joined by Pretty Little Liars and The Fresh Prince of Bel Air on HBO Max, as well as new CW series Batwoman and Katy Keene. The streaming service also has new deals with Greg Berlanti and Reese Witherspoon. Berlanti will produce four movies in the young adult space, Witherspoon's Hello Sunshine will have at least two movies.
HBO Max is scheduled to launch in spring of 2020. The new streaming service already has a number of original shows in the works including Dune: The Sisterhood, Tokyo Vice starring Ansel Elgort, The Flight Attendant starring Kaley Cuoco, Love Life starring Anna Kendrick, and an animated series based on Gremlins.
"I have been part of the Warner Bros. Television family for over 12 years. I treasure my time on The Big Bang Theory, and I am thrilled that our relationship continues to flourish in my new role as a producer on The Flight Attendant. When I read the book more than a year-and-a-half ago, I was instantly obsessed with it — and with the idea of bringing it to the screen. I could not be happier to collaborate with the team at HBO Max to make this dream a reality. WarnerMedia has a long history of supporting storytellers and empowering them to fulfill their greatest potential. I am proud to be working with them on this series and cannot wait for viewers to have the opportunity to see it," Cuoco said in a statement.
"HBO Max will bring together the diverse riches of WarnerMedia to create programming and user experiences not seen before in a streaming platform. HBO's world-class programming leads the way, the quality of which will be the guiding principle for our new array of Max Originals, our exciting acquisitions, and the very best of the Warner Bros. libraries, starting with the phenomenon that is Friends," Robert Greenblatt, chairman of WarnerMedia Entertainment and Direct-To-Consumer, said in a statement. "Under the leadership of two of the strongest creative visionaries — Casey Bloys (HBO) and Kevin Reilly (original content and acquisitions)—and two of the most experienced digital experts—Tony Goncalves and Andy Forssell—I have no doubt they and their dedicated teams will deliver the world's best storytelling to audiences of all ages wherever and whenever they want it."