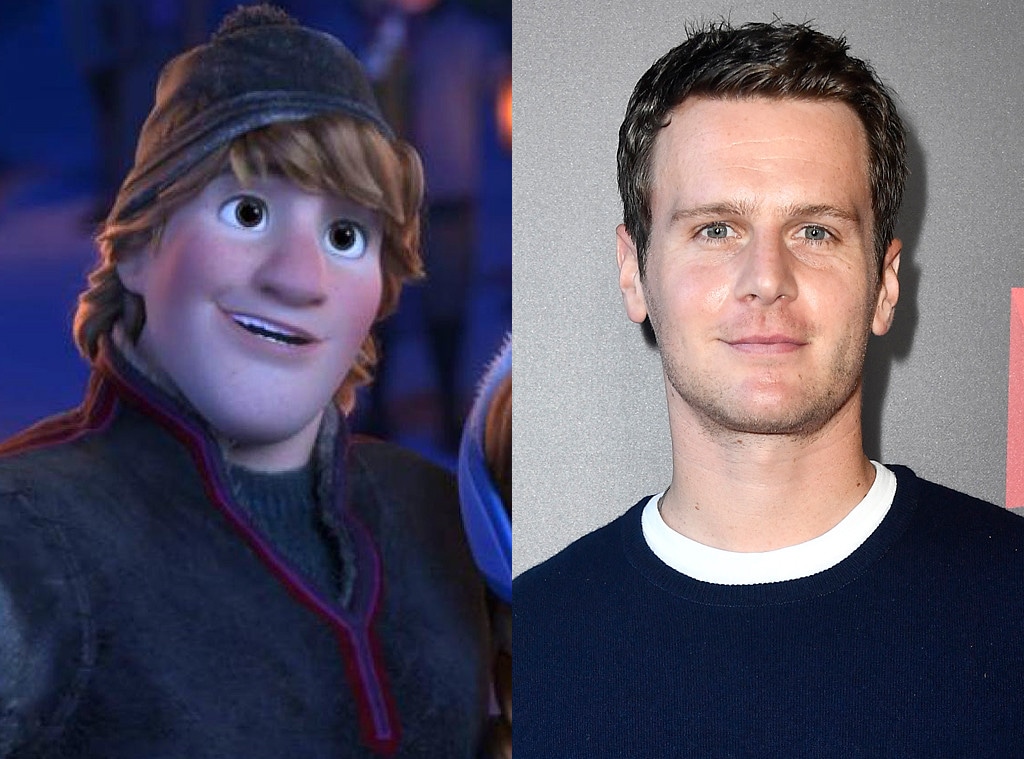 Shutterstock/Getty Images
If you're itching for any Frozen 2 nugget at all, Jonathan Groff's got you covered.
The Glee alum, Mindhunter star and Broadway actor appeared on The Tonight Show Starring Jimmy Fallon on Tuesday and offered up a teaser for the new Disney sequel, in which he reprises his role of Kristoff.
But first, a sweet moment; The star recorded a sweet voicemail for Fallon's daughters, Winnie, 6, and Frannie, 4—a snippet of the Frozen song "Reindeer(s) Are Better Than People."
"Oh my God," Fallon said. "That will be played every single night in my house. Go to bed!"
"In addition to getting the rights for this song, I also got permission, I was just recording my final [voiceover] session last Friday, and they allowed me to release a line from the movie, sort of like the trailer earlier," Groff said. "This is like a world premiere of one of my lines that will be in the movie, from Frozen 2."
Watch Groff's Frozen 2 teaser below:
Frozen 2 picks up a few years after the events of the hit 2013 Disney animated film. With the help of sister Anna (Kristen Bell), Kristoff, his reindeer companion Sven and their snowman friend Olaf (Josh Gad), Elsa (Idina Menzel) sets off on a quest to the North, "across the enchanted lands," to discover the origin of her powers and save their kingdom of Arendelle.
Back in 2015, co-director Chris Buck told Fandango that Elsa will have a bit more "fun" in the Frozen sequel.
The new film also stars new cast members Evan Rachel Wood and This Is Us' Sterling K. Brown.
Frozen 2 hits theaters on November 22.