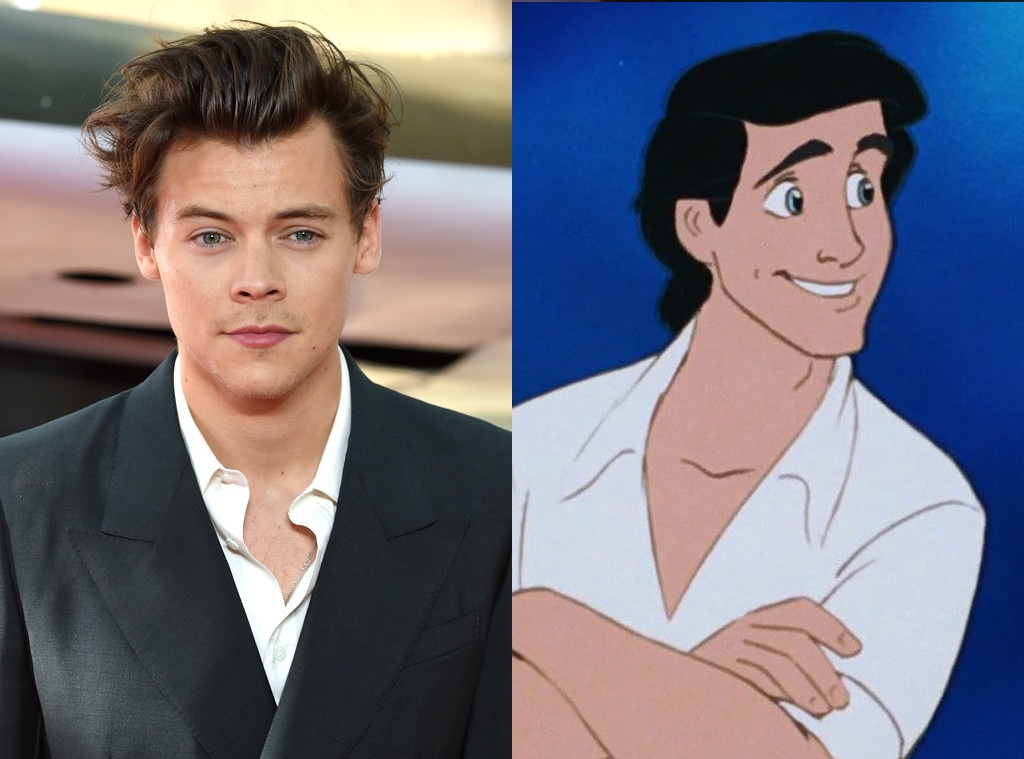 Anthony Harvey/Shutterstock/Walt Disney
Harry Styles will not be a part of Ariel's world, much to the dismay of his fans.
It's been a whirlwind day for the Little Mermaid cast. Early Tuesday, two large movie theater chains tweeted that Harry Styles was confirmed for the role of Prince Eric, which sparked a flurry of excitement in the Twitter-verse. But as news began spreading across the web, the theater chains deleted the tweets that appear to be very incorrect.
Now, a source close to the project tells E! News, "While [Harry] is a fan of the project he has respectfully declined the offer." 
Just last month it was revealed that the One Direction singer was in talks to play the dreamy Prince Eric. Of course, fans were delighted at the possibility of seeing the singer star opposite Halle Bailey, who was cast in the role of Ariel, as well as the rest of the rumored cast. 
But as of today, Halle is the only cast member confirmed for the role in the highly-anticipated live action film. Fans are still waiting to learn if Melissa McCarthy, Jacob Tremblay, Awkwafina and Javier Bardem will join the Disney production, although other stars are trying to launch their own social media campaigns in order to nab a role. 
"just putting it out there that I am thirsty to be in the little mermaid, will pay," Chrissy Teigen joked on Twitter. 
And Chrissy isn't alone! Breakout artist Lizzo is more than willing to take over for Melissa McCarthy as Ursula, should their talks fall through. Lizzo proclaimed last year, "I'M URSULA. PERIOD." 
Truly everyone wants to live under the sea, where the seaweed is always greener.