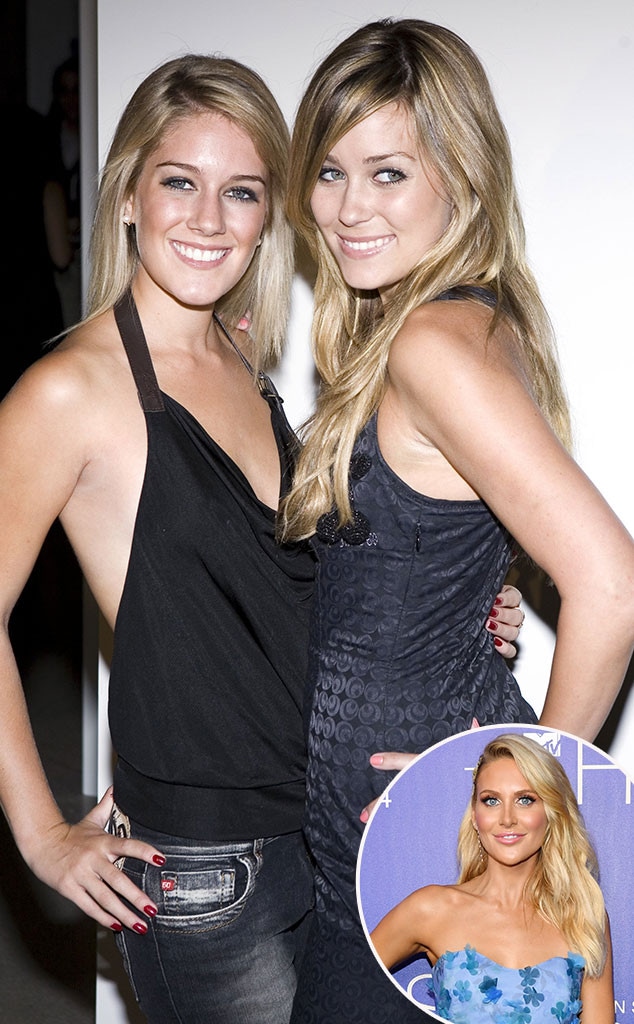 Charles Sykes/Shutterstock, Amy Sussman/Getty Images
It's been almost 12 years since Lauren Conrad fiercely told Heidi Montag, "You know why I'm mad at you, you know what you did!"
That's right, Hills fans! On Aug. 13, 2007, MTV aired the infamous "You Know What You Did" episode, during which LC confronted Heidi about the "sick little rumor" she believed her pal and beau Spencer Pratt spread about her. What was the rumor? That Lauren and her former boyfriend, Jason Wahler, had made a sex tape.
Lauren and Jason both denied the sex tape claims after rumors first surfaced in April 2007. "Jason and I would like to make it clear that we did not make a tape with us having sex," Lauren wrote on her website at the time. "Jason and I are both shocked and hurt that people would say such horrible things about us. I can't believe that somebody would go to such great lengths to try to damage my reputation."
Now, on the eve of the saga's 12th anniversary, the sex tape feud has been reignited by Heidi's sister-in-law and Hills: New Beginnings co-star, Stephanie Pratt.
In a lengthy post on her Instagram, Stephanie, who has had tension with her brother for years, went off on him and Heidi. After telling her fans that she's happy to be back in London where "evil siblings" don't exist, Stephanie turned her attention to Heidi, writing, "Heidi- I have no words for how evil you truly are- you had no choice to admit all of the lies you've been spewing about me was for a magazine cover and for real WE ALL KNOW WHAT YOU DID 10 years ago. You awful human being- and to your BEST FRIEND? You are truly a hideous person. No wonder you don't have 1 friend (your nanny doesn't count- you pay her)."
Hours later, Heidi appeared to respond to Stephanie with a post of her own. Alongside a photo of a rainbow in a cloudy sky, Heidi shared the prayer, "Don't be hateful to people, just because they are hateful to you. Rather, be good to each other and to everyone else."
"1 Thessalonians 5:15," Heidi wrote with a rainbow emoji. "Thank you Jesus, I needed this word and guidance. Deliver and help us Lord."
As we wait for a possible response from Spencer or Stephanie, let's take a look back at the most dramatic Hills moments of all time!