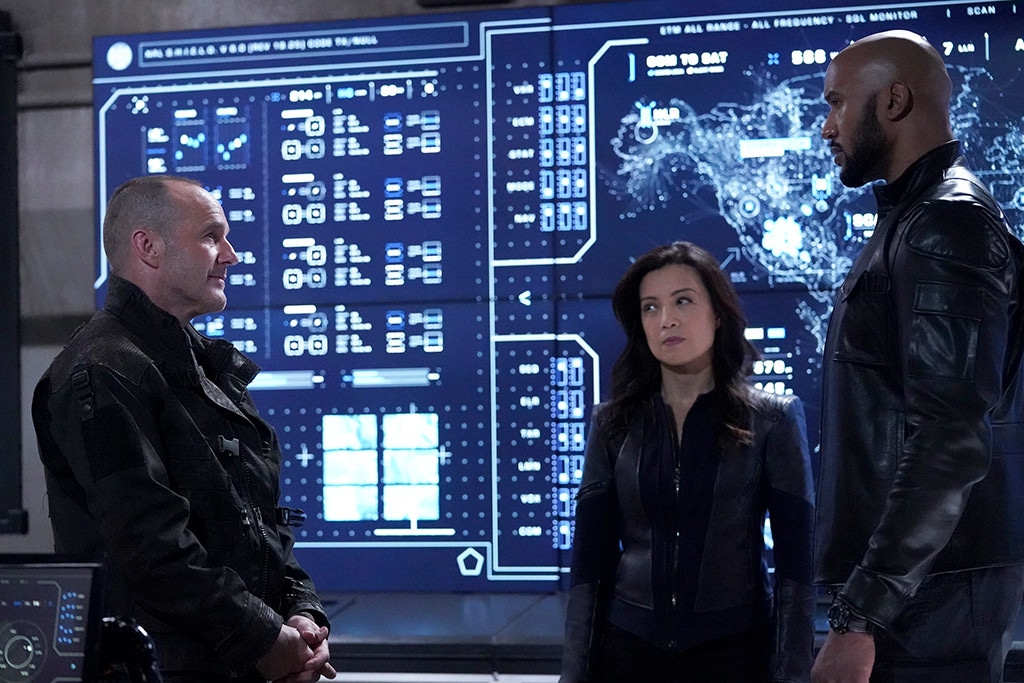 ABC
Mission accomplished for Marvel's Agents of S.H.I.E.L.D.? The long-running ABC series set in the Marvel universe is coming to an end after the already announced seventh season.
"Next summer's season seven will be the last for Marvel's Agents of S.H.I.E.L.D.," a tweet posted to the show official Twitter account reads. "Thanks to our fans for allowing us to be the longest-running Marvel TV series to-date."
Created by Joss Whedon, Maurissa Tanchaeron and Jed Whedon, Agents of S.H.I.E.L.D. launched n 2013 after the success of the first Avengers film. The series revived Clark Gregg's Agent Phil Coulson (only to kill him again), and gave him a rag-tag team of fellow S.H.I.E.L.D. agents played by Chloe Bennet, Ming-Na Wen, Elizabeth Henstridge and Iain De Caestecker.
"Agent Coulson is one of the most beloved cinematic heroes of our time, and we're so glad to have spent seven seasons with him and the S.H.I.E.L.D. agents as they saved the world from countless unimaginable big bads," Karey Burke, president of ABC Entertainment, said in a statement. "I am so impressed with the eternally fresh, heart-pounding, and emotional stories the writers and creative team at Marvel Television brought to life that led S.H.I.E.L.D. to be the longest-running Marvel series to date."
Over the years, the show has been impacted by the events of the Marvel Cinematic Universe and featured characters from the big screen, including Samuel L. Jackson's Nick Fury, Cobie Smulders as Maria Hill and Jaimie Alexander as Sif, among others.
"It will be bittersweet saying goodbye to Marvel Television's flagship series," Jeph Loeb, executive producer and Marvel's head of television, said in a statement. "Our success is a true testament to the extraordinary fans and we remain forever indebted to them for their endless support. We want to end on a very high note and complete the incredible saga after seven amazing seasons and 136 hours of quality television."
As with any aging show, ratings have dipped for Agents of S.H.I.E.L.D. over the years, but thanks to availability on Netflix and the tie-in to the Marvel universe (as well as Disney owning ABC and Marvel), the series has survived Agents of S.H.I.E.L.D. is just the latest long-running show to be teeing up for a farewell. See why others are bidding farewell below.