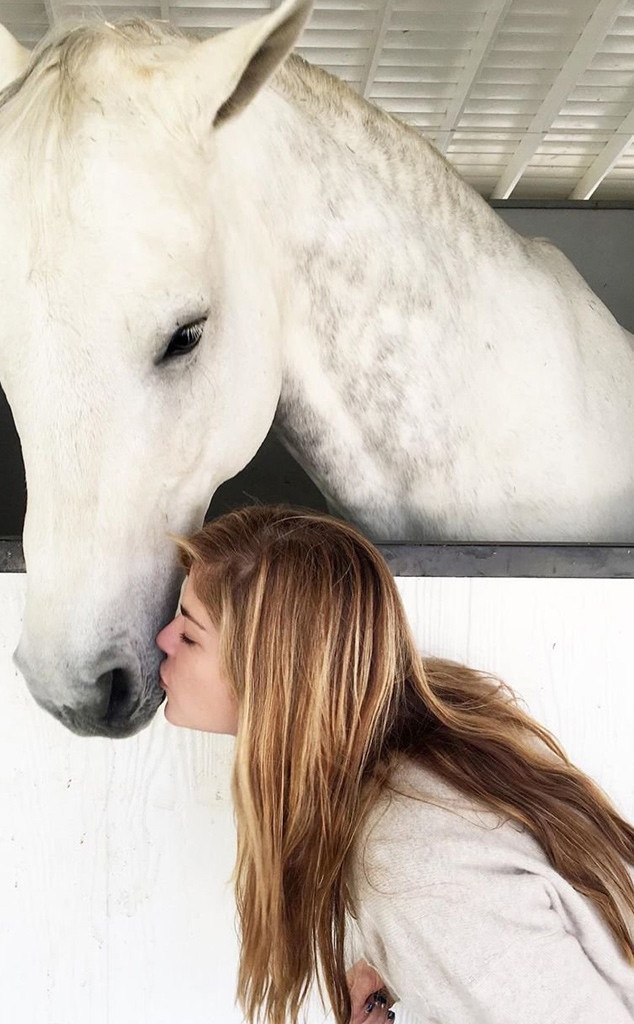 Instagram
Selma Blair continues to share her truth amid a public battle with multiple sclerosis.
In a new Instagram post shared on Throwback Thursday, the 47-year-old actress opened up about her dreams of getting back to horseback riding.
At the same time, Selma expressed a bit of hurdles as she gets "seemingly sicker."
"I knew the only place I was really growing with self-love was at @cellardoorequestrian. My trainer found me #skytop. He needed to be able to handle kisses. Prerequisite. Truly. And he did.#mrnibbles," she wrote on social media while kissing a horse. "We only had a short time before I couldn't even get to him or stay on. But he has come so far. And even though I may seem like I have gone farther away, I am learning and getting healthier. Even as I get seemingly sicker."
Selma added, "I will jump this horse around again. Affording horseshows will require some major work opportunities ahead. So I am asking for it all. I am asking. For all of us who want it. Ask. Ask. Listen. I have the unicorn. Now I have to be able to find him again. #tbt. #loveheals."
Back in October 2018, the Cruel Intentions star revealed that she was diagnosed with MS. She later made her first public appearance since the diagnosis at a Vanity Fair Oscars party and was honored at the Race to Erase MS gala.
"I know firsthand that as friends and family, we only want to help, but we can never truly understand what that person is going through. And by showing these truths, Selma is letting other people know that they are not alone and that is a true friend," Sarah Michelle Gellar shared at the gala while honoring her close friend. "I don't think there is a stronger person that I know and I'm so proud to be her friend."
In recent weeks, Selma has continued to share updates on her health. At the same time, the Hollywood star has shared just how hard the diagnosis is on her whole family.
"I am here. I am not with my son. I am in the place of getting better. needing to believe in this knowing we will never know. Strange. I count on the spirits of this world more than I ever thought," she shared earlier this week. "This journey is a realization about the breaths around me. More than even my own. I need you. I need this boy to see me do things I never thought I could. And I will do my best. It really is gratitude "
Through the good and bad days, Selma remains determined to stay positive. And even if some treatments are physically and mentally exhausting, the actress dreams of better days ahead.
"The medical treatments take their toll. I am going to get through this. We do," she wrote in a previous post. "This will pass."