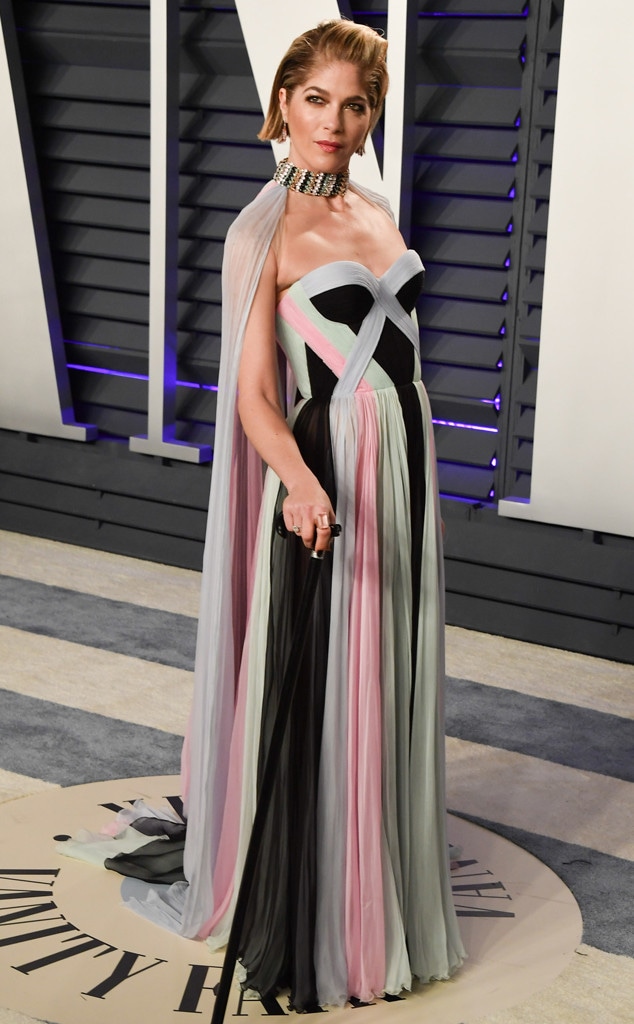 George Pimentel/Getty Images
Throughout her battle with multiple sclerosis, Selma Blair has learned that some days will be better than others. Today, she revealed, is not one of them.
"Here's a truth. I feel sick as all hell," the actress captioned an Instagram of her lying in bed, clutching a stuffed animal. "I am vomiting and all the things which are not polite to speak of. My son ran away. From me. I have to get him to school. The medical treatments take their toll."
"I am going to get through this. We do," she continued. "This will pass. And to moms and dads who watch their kids sick on things we take to get better… I hold you. So glad this is me and not my child. I cannot imagine ever feeling ok again. #roughday. We get through. #realitycheck."
The day before, the single mom—she has son Arthur, 7, with ex Jason Bleick—shared a photo of herself getting a plasma infusion. "This is not a sad post," she wrote. "Nor am I showing any tubing although I find it all curious. This is me grateful. Thank you universe. Thank you donors. Thank you my friends and all who aim to find their way to feeling their strongest. Whatever form that takes."
The 46-year-old revealed her diagnosis in an October Instagram post thanking her Another Life costume designer, Allisa Swanson.
"She carefully gets my legs in my pants, pulls my tops over my head, buttons my coats and offers shoulder to steady myself," she wrote. "I have #multiplesclerosis. I am in an exacerbation. By the grace of the lord, and will power and the understand producers at Netflix, I have a job. A wonderful job. I am disabled. I fall sometimes. I drop things. My memory is foggy. And my left side is asking for direction from a broken gps. But we are doing it." 
In February—just days after making her first public appearance at the Vanity Fair Oscars Party—the Cruel Intentions alum told Good Morning America's Robin Roberts she was relieved by her diagnosis, knowing something was wrong for years. "I cried," she recalled. "They weren't tears of panic. They were tears of knowing I now had to give in to a body that had loss of control and there was some relief in that."
Our thoughts and prayers go out to the ever-inspiring actress.