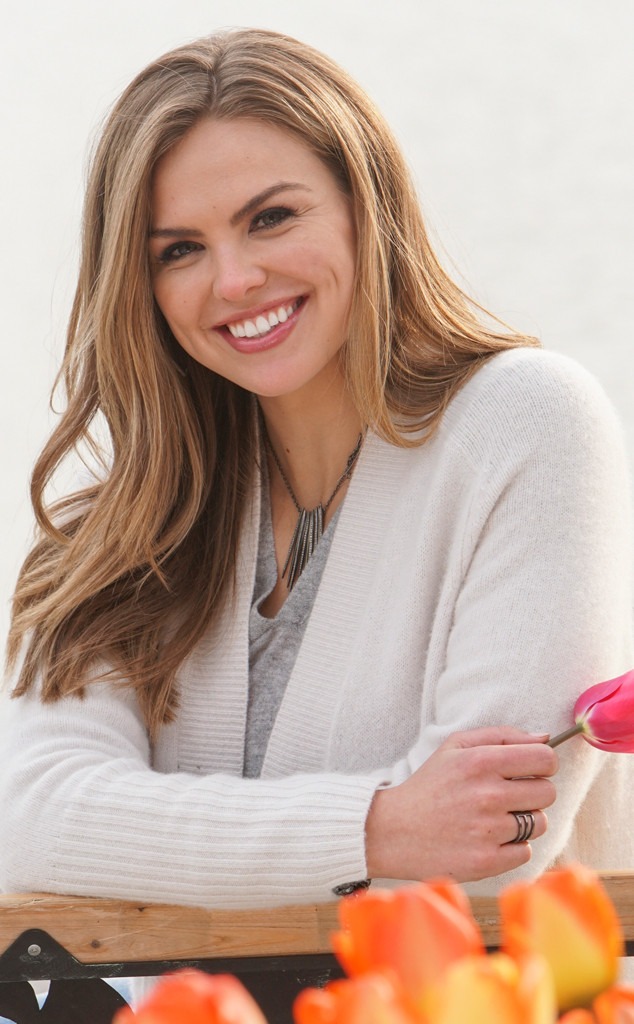 ABC
There's a first time for everything, even on a franchise that's been around for 17 years. On the Monday, July 8 episode of The Bachelorette, Hannah Brown made history: She invited four men to the fantasy suites.
"I can't make a decision. I don't know what to do. I have four great men and I can look at a life with each of them, but I don't know if I've had the time to know who my person is here because I need more time," Hannah told host Chris Harrison.
"You want to dive in," the host said.
"I want to dive in and I don't feel like I'm diving in the way I could with any of the relationships, like the way I know that I can," Hannah replied.
She had completed the hometown visits for Tyler Cameron, Luke Parker, Peter Weber and Jed Wyatt and was supposed to send one of them packing, but she didn't.
"I just want clarity every time I make a decision and I don't have clarity…as soon as I have that, I can make a decision, but I don't have it. Tonight, I don't feel like I'm able to see if I've exhausted the relationship with any of them," Hannah said through tears. "I don't know what to do. I'm just like really frustrated.
Hannah apologized to the remaining contestants and admitted to being confused. So, all four got roses to make their way to the fantasy suites.
"I want to continue on with all of you," she told the four contestants.
And when Hannah makes her way to the fantasy suites, well, there's drama.
After the hometown dates aired, Hannah took to Instagram to thank the families she visited with.
"Family is everything. I've been home for a bit recently and it feels really good to be with my people who have been with me through. it. all," she wrote. "Our families didn't sign up for this. We are the ones who said yes to the vulnerable opportunity to find love this way. But thank you to the people who loved us first, and continue to support us on this journey of love, heart break, and life lessons!"
See the tribute below.
The Bachelorette airs Mondays, 8 p.m. on ABC.