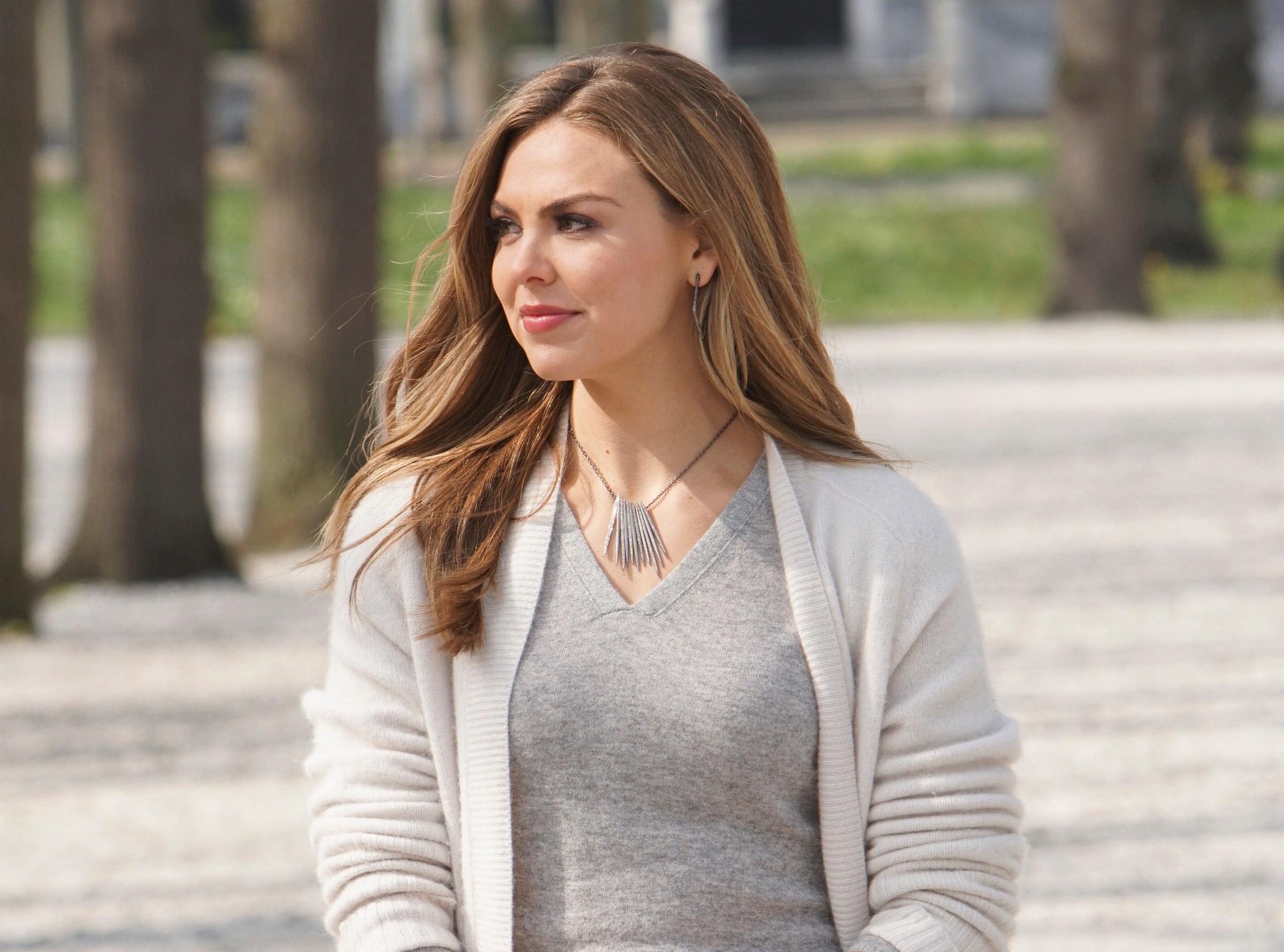 ABC
Ever since it was reported that Jed Wyatt allegedly had a serious girlfriend right up until he got on the plane to head to The Bachelorette, every date he's been on with Hannah Brown has been mostly just annoying. 
It's frustrating to watch Hannah fall in love with someone we now have reason to believe is not the man she thinks he is, while she's got absolutely no reason to think otherwise. Or she had no reason, until tonight. 
When we realized Jed's hometown date would be held until last—the most dramatic spot to be in—we knew we were in for at least something interesting, and it turns out we were. Based on what we saw tonight, we would absolutely not be shocked to learn that Jed's entire family knew he had a fairly serious girlfriend, and were trying their best to talk around that when faced with his new girlfriend on national television. 
Basically, they all told Hannah they weren't sure if Jed was ready for an engagement, and his dad said he was "surprised" all this was happening and his mom said she saw a different path for her son. Feels like we all might know why they're surprised and thinking of different paths. 
Jed's mom in particular really brought the subtext-filled quotes during her time with both Hannah and Jed. 
"Here's to everyone trusting their intuition and their gut everyday. When you stick to your truth, it's beneficial to everybody," she said as her toast when Hannah and Jed first sat down.
"OK, great!" Hannah said with a strained smile on her face. 
"I know he dated a girl for a long time," Hannah said to Jed's mom during their private chat. 
"I mean, he lived. He lived his life before Bachelorette. He's had his heart broken. He's been in love. He's human. He's been through it all I think," she said. 
"Do you feel like Jed's at a point in his life where he would be ready for [engagement]?" Hannah asked. 
"I wouldn't have felt that way before, just because he's a musician. You don't get a diploma to be a musician. I mean, Jed's had to have jobs and try to create time and space to do his music. It's his heart and it's his soul, so he couldn't go to work full time and do music, you know. So his path is different. It's very different," mom said. 
Hannah then sat down with Jed's sister, and tried to open up with her love of Jed's passion for music and ask her if she felt the same way as their mom, that if Jed's career hadn't taken off yet, being with Hannah at this point might be worrying. 
"I'm very protective over Jed, and making music makes him so happy and honestly like, him potentially falling in love with you, I'm not sure that it's a good thing," she said. 
Jed then sat down with his mom, who could say that Hannah is super sweet. 
"What I see I love, but...it doesn't all feel very realistic to me, but you know you're the one living it." 
"I'm surprised, to be honest," she said when he said he was falling in love. "I can see...I think she's beautiful, and I see her personality, but this is the first I've seen of her, you know. this is crazy. Like she asked me if I thought prior to this would you be ready to be engaged, and I said no. Just because you're following your path, you know." 
"I'm a mom, a little guarded, and so to see him considering is a little surprising," she said in her own interview. "But he seems in a good place. All the things we do for love...everybody's just taking chances."
Is it just us or does it feel like everybody's not actually just talking about music here? 
Jed's family was really the only one that seemed to worry Hannah, as all three other families were excited to see her. Peter's family brought out the German prayers and the Cuban food, and Tyler's family—his ill father especially—welcomed her with open arms. 
Luke's family and Sunday School friends may or may not consist of a bunch of robots who only know how to talk about how much they love Luke and how astounded they are to hear that the Luke that Hannah has gotten to know is not the real Luke, because the real Luke is a perfect angel, the best guy anybody has ever known. We could spend a while imagining that hometown date, which began with Luke's church group praying around/to him, turning into a very creepy horror movie, but we won't. 
Instead, we'll just move on to the fact that Hannah was easily able to give Peter and Tyler roses, but when it came to choosing between Luke, with the robots, and Jed, with all those warnings, she just couldn't do it. 
So after a momentary breakdown, Chris Harrison walked out to say, "Gentlemen, Hannah, here are the roses you asked for," and Hannah gave everybody a rose. This very much pissed Jed off, because he can't imagine anyone seeing him as equal to Luke (because self image is clearly very important to Jed). 
Now, as we go off to prepare for next week to finally give us that "I have had sex and honestly Jesus still loves me" speech, we will be thinking of how wonderful Tyler was with his family, and how many times he and his father said "I love you." We may also include a little bit of how good Tyler looked in those pants, but it's fine. Totally fine. 
The Bachelorette airs Mondays at 8 p.m. on ABC.