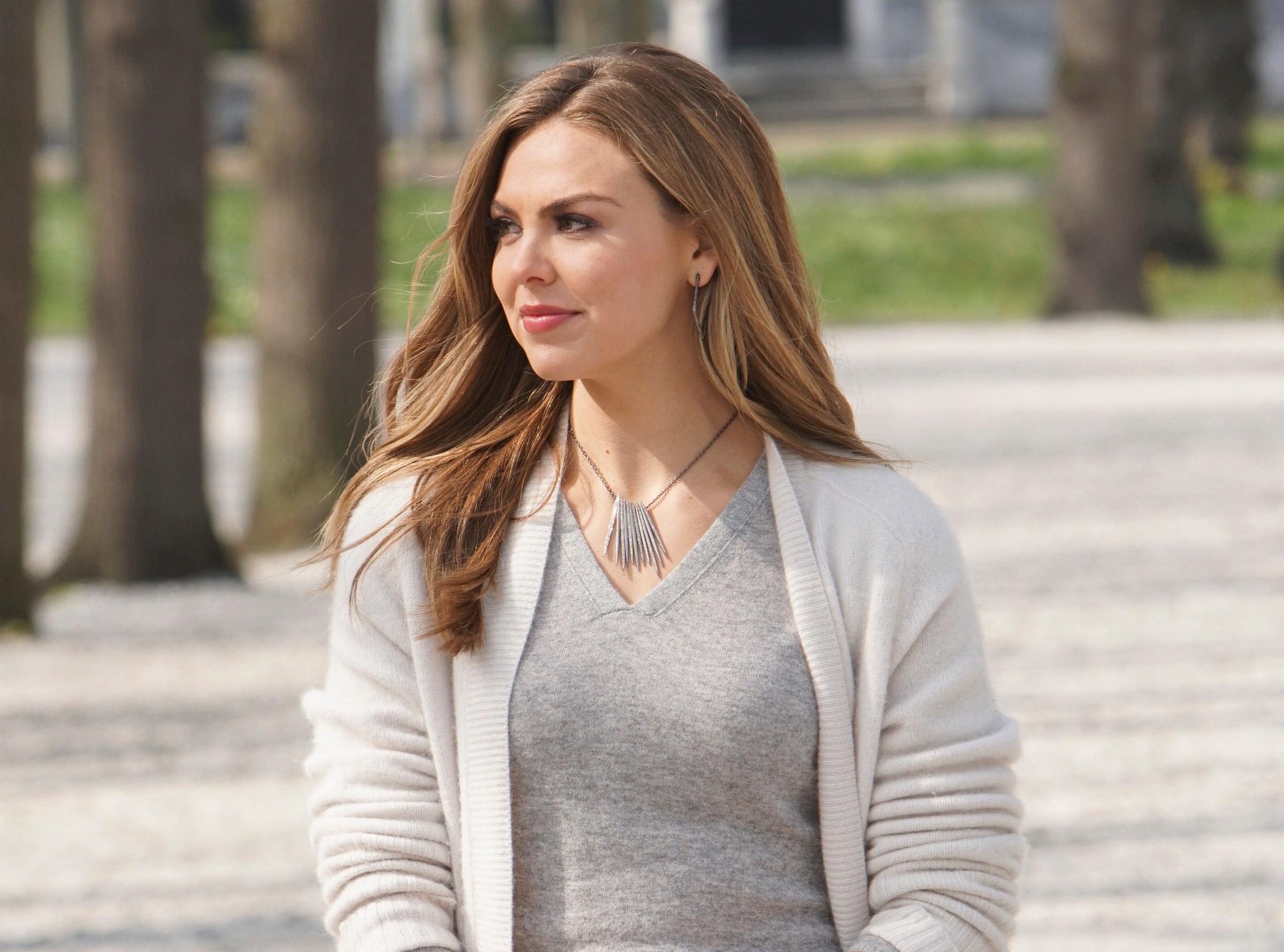 ABC
In case you haven't been paying attention this season of The Bachelorette, Hannah Brown is extremely willing to speak her mind when she feels it necessary. 
Lately she's been feeling it necessary each and every Monday night as she livetweets her season of The Bachelorette—which she appears to be watching with her parents—and all we really want is to be watching it with her. 
During this week's episode, which chronicled the infamous hometown dates where each of her potential husbands takes her to meet their families in their hometowns. It started with Peter, then Tyler, then Luke, and then Jed, which was the most interesting due to what has now been alleged about the fact that he had a girlfriend up until he left for the show. 
This week, Hannah got into the plane puns with Pilot Pete. 
She made Train references during her date with Tyler in Jupiter, Florida. 
And she gave us a little insight into the moment where Tyler hopped in the car with her for a very hot makeout in the backseat. 
Right around the time past Hannah and Luke arrived at Luke's Sunday School for their date, Hannah tweeted this. 
Hannah then pointed out a slightly strange thing she said to Luke's family even if it was accurate. 
Apparently she was sick and didn't know what she was saying as she told Luke's family the Luke she knew was sorta...not great. 
And this one right here is our favorite, because we are slightly obsessed with one woman we met tonight by the name of Jed's mom. Just moments after Jed and Hannah sat down to dinner, she made an incredible toast that isn't exactly what you'd imagine giving when you've just met your son's new very serious TV girlfriend. 
"Here's to everyone trusting their intuition and their gut everyday. When you stick to your truth, it's beneficial to everybody," she said. 
"OK, great!" Hannah said. Then, present day Hannah tweeted this. 
Of course, at the time, Hannah hadn't yet heard the accusations that Jed had had a serious girlfriend and only did The Bachelorette to promote his music career, which he continued to do tonight as he and Hannah spent their day writing a song together, but we suspect that his mom did know exactly what was up. 
Hannah also made fun of her inability to choose between Luke and Jed when it came to the last rose of the night and ended up giving them both roses, because you can't compare apples and oranges and cantaloupes. 
She made us REALLY wish we could watch with her entire family and also wonder what they could possibly be saying that she can't share. (This was also during that fruity rose ceremony.) 
She made reference to Chris Harrison's other job. 
And she left us with this very relatable and very accurate GIF. 
Anyway, the moral of this story is that you need to be following Hannah each week during The Bachelorette, especially for the responses from her parents, like this one after she eliminated Mike and kept Luke, like a crazy person. 
Never change, Hannah. Please. 
The Bachelorette airs Mondays at 8 p.m.