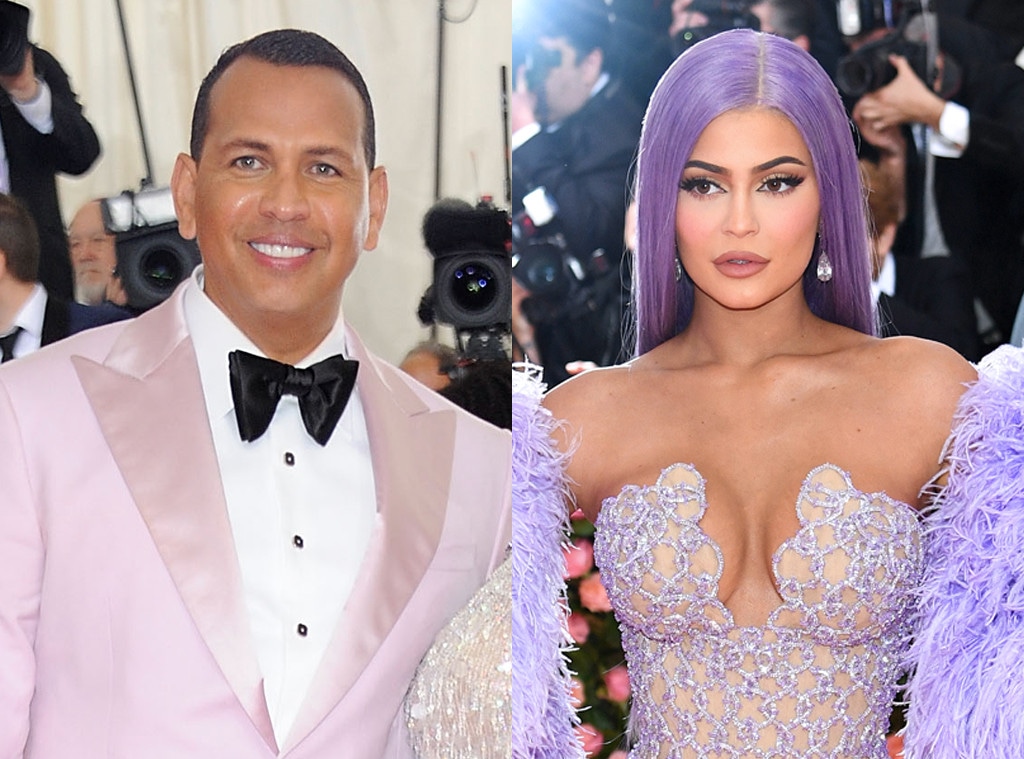 Rabbani and Solimene Photography/WireImage, Dimitrios Kambouris/Getty Images for The Met Museum/Vogue
Kylie Jenner is setting the record straight.
It seems that the beauty mogul has caught wind of the pro baseball legend's latest interview with Sports Illustrated. Speaking to the magazine for its "Where Are They Now?" issue, the 43-year-old star shared some fun details about his experience at the 2019 Met Gala, including his private conversation with the Keeping Up With the Kardashians star.
Walking the famous red carpet with his fiancé, Jennifer Lopez, the MLB analyst recalls the larger-than-life event and the A-list celebs he sat with that night. "We had a great table," he told the publication. From Kylie to Kendall Jenner to Donatella Versace to Idris Elba and his wife Sabrina Dhowre, it was "great" indeed.
"We had Kylie and Kendall. And we had an Asian gentleman from Rich Asians, the lead," Rodriguez revealed. "Kylie was talking about Instagram and her lipstick, and how rich she is."
However, the brunette beauty said that wasn't the case.
According to Kylie, her conversation with the 43-year-old star was all about a major pop culture topic: Game of Thrones.
Neilson Barnard/Getty Images
"Umm no i didn't," the 23-year-old reality TV star shot back on Twitter, after Rodriguez's tidbit about their chat made headlines. "We only spoke about Game of Thrones."
Not long after, the sports broadcaster responded to the reality TV personality on social media. "OMG that's right @KylieJenner," he quote-tweeted on Tuesday night. "It was me talking about you and your makeup line and how much my girls love you."
Case closed! They were, in fact, talking about GOT.
Now that we know what Kylie and A-Rod were conversing about, she very well could have been explaining the details of the antepenultimate episode of the HBO series, which would've aired the Sunday before the fashion event.
This year, the brunette beauty has referenced the fan-favorite series multiple times. After the season 8 premiere in April, she and her beau Travis Scott were caught flirting on Instagram using Game of Thrones references to each other.
"House of Flame" the rapper shared. "Son of lord Jacques B Webster the 1st Husband of the Goddess K Protector of the Seven Kingdoms Blatt." Kylie responded, "Protect my realm" and "Oh lord Webster!!," among other things.