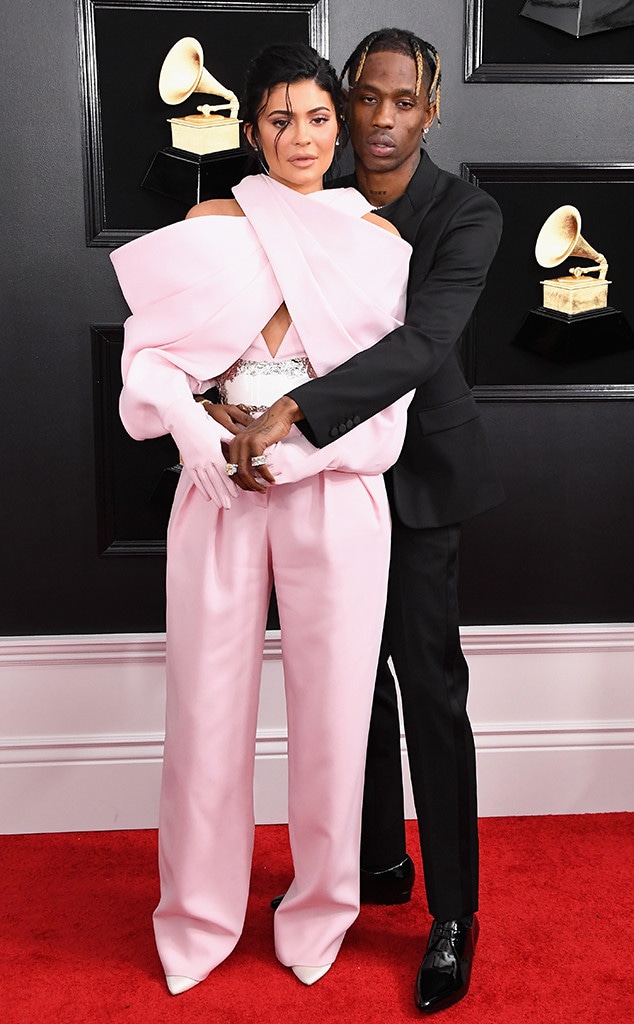 Steve Granitz/WireImage
Step aside, House Stark, House Targaryen and House Lannister because there's a new king in town and he rules over House Webster.
Travis Scott got into the full Game of Thrones spirit on Saturday as he posted a series of photos of himself dressed as a knight in shining armor in front of a matte gray Bentley. He's dubbed himself the leader of "House of Flame" and captioned the pictures, "Son of lord Jacques B Webster the 1st Husband of the Goddess K Protector of the Seven Kingdoms Blatt."
Kylie Jenner seemed to be a fan of the Astroworld rapper's new look and persona because she left a few flirty remarks of her own in his comments section.
"Protect my realm," she wrote.
She said in another mention, "Oh lord Webster!!"
We're not blushing, you're blushing.
Coachella is a special spot for these two because it's reportedly where they were first spotted as a couple back in 2017. Scott even raps about her and their relationship's origins at the festival in his song "Skeletons": "We just rocked Coachella, I gave her half of the check."
The happy couple recently took a romantic getaway together to Punta Mita, Mexico where they reportedly "mended their relationship and are in truly a good place."
A source told E! News that their vacation allowed them ample time to "relax" and "talk things over." It also gave them important time to bond with Stormi and spend quality family time together.
The insider explained, "Every time Kylie see's Travis interacting with Stormi and being a great father, she falls in love with him even more."
Kylie continues to post the sweetest updates about their daughter, from her taking steps holding her dad's hand to taking a ride in a toy pink Bentley convertible. 
The self-made billionaire recently shared some info about her little girl's favorite foods and that she's learning some new words. "She LOVES her vegetables. I also let her try Cheerios for the first time. She's obsessed," the 21-year-old tweeted about her daughter.
As for Stormi following in her extremely successful mother's footsteps when it comes to makeup, Kylie wouldn't mind.
She told one of her fans on Twitter, "i would love for her to do a collection of her own! i just want her old enough to decide and choose all the colors and designs!"