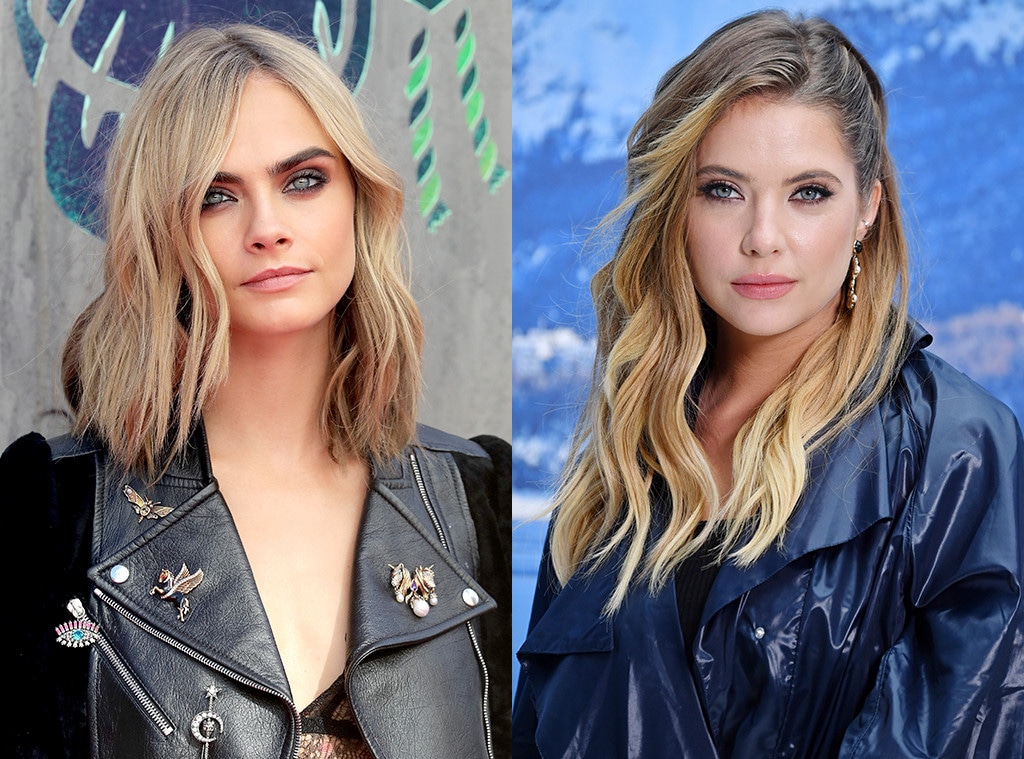 Getty Images
It's officially official! Cara Delevingne and Ashley Benson have confirmed their long rumored romance. 
Just moments ago, the 26-year-old British model posted a video of her and the 29-year-old Pretty Little Liars alum engaging in a pretty steamy make out sesh. And it couldn't come at a better time, given that June marks Pride Month for the LGBTQ+ community. 
"#PRIDE," Cara captioned the moment alongside several rainbow and heart emojis, in addition to tagging Ashley. 
"They are living together and they have been for a little awhile," a source told E! News. "This is Cara's first real home in L.A. and they are really enjoying this time together. Ashley has never been in a relationship like this and is happier than she has ever been."
"It's a different type of relationship with a lot of understanding, support and loving communication," the source said. "They just do normal things like get coffee, walk the dog or go to the movies. They like to stay home together a lot and just chill. They are very sweet and loving together. They are always doing simple nice things for each other and it all comes very easy and naturally. They are committed to one another and very much in love."
Though the pair chose to keep most details of their romance under tight lock and key, fans began speculating Cara and Ashley were an item just over a year ago when they began spending more and more time together. Last August, Ashley began wearing a necklace with the initials "A" and "C."
Even more recently, the two stars came after "homophobic" internet trolls attacking their close bond. 
Ashley also cheered on Cara as she walked in Chanel's Paris Fashion Week show. At the time, stylist Jamie Mizrahi shared a photo of the duo cuddling up on Instagram. 
Cara first came out as a bisexual in 2015, an aspect of her personal life she told Glamour magazine in 2017 often comes with a stigma. 
"Once I spoke about my sexual fluidity, people were like, 'So you're gay,' the Suicide Squad star shared at the time. "And I'm like, 'No, I'm not gay.' A lot of the friends I have who are straight have such an old way of thinking. It's, 'So you're just gay, right?' [They] don't understand it."
She continued, "Someone is in a relationship with a girl one minute, or a boy is in a relationship with a boy, I don't want them to be pigeonholed. Imagine if I got married to a man. Would people be like... 'She lied to us!'"
Cara was previously romantically linked to Paris Jackson and dated singer St. Vincent a few years ago. 
To see how even more A-list stars are recognizing Pride Month, check out our gallery!