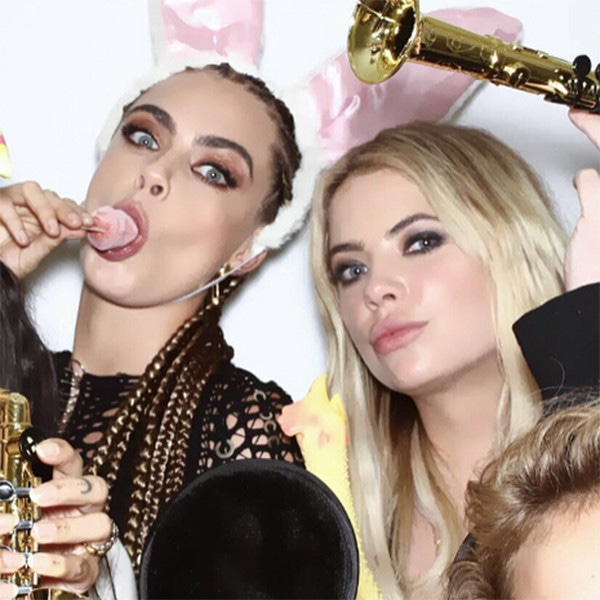 Instagram
Enough is enough!
While Hollywood stars know that social media users can be harsh and cruel on the Internet, sometimes the comments are so off that being silent isn't an option.
Over the weekend, Ashley Benson and Cara Delevingne came across an Instagram post that attacked their friendship.
"Every week there is something disrespected towards @AshleyBenson. I'm so glad Ashley is not around Cara anymore," one user wrote. "@CaraDeleprivate is always so disrespectful. Ashley deserves better."
Another added, "I'm serious you need to stay away from that devil and never go back…You are not like this. You aren't gay you love men and you need one."
In screengrabs captured by Comments By Celebs, both ladies fired back and clapped back at the Internet trolls.
"@TypeHereToSearch you need to mind your own business. Stop making things up," Ashley replied to the commentators.
Cara added, "@TypeHeretoSearch @Rasleyyyp you are f--king disgusting! If you have a problem with true love then come and say this s--t to my face instead pathetically hating through Instagram. I genuinely feel sorry for you both, you are clearly not happy with your lives and have far too much time on your hands. Maybe get a hobby that doesn't involve being homophobic and hating others for being happy."
Ultimately, both actresses won't let a couple of negative comments rain on their parade.
Over the weekend, the pair celebrated the release of their new movie Her Smell. Ashley also made it to the MLB Food Fest in Los Angeles where she enjoyed unique culinary creations from ballparks across the country.
As some like to say: Living well is the best revenge.