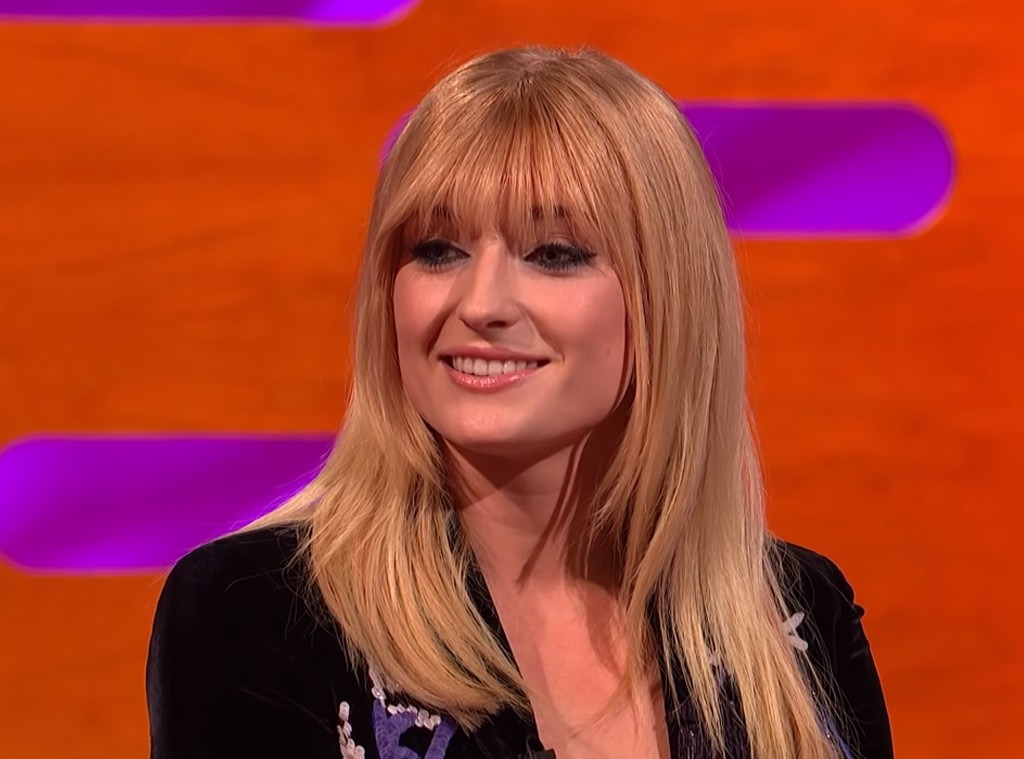 YouTube
First comes love, then comes marriage, then comes an unforgettable party.
Less than a month ago, Joe Jonas and Sophie Turner surprised fans when they got married at a Las Vegas wedding chapel after attending the 2019 Billboard Music Awards.
Joined by family and close friends including Dan + Shay, the couple exchanged vows in front of an Elvis Presley impersonator. Lucky for us, Diplo was in attendance and decided to share plenty of footage from the moment.
"We didn't choose him to be our wedding photographer," Sophie shared on The Graham Norton Show. "He just kind of decided to live stream it."
As Graham Norton appropriately said: What happens in Vegas, goes everywhere!
The host then asked if the newlyweds are having a big party soon? When Sophie responded with "potentially," Graham feared he just shared some private info.
"Oh no, is that a secret? Not anymore," he joked. "I didn't sign anything. It's in France. 15th of July…I have no idea."
Sophie replied while showcasing her new bangs, "That was a pretty good guess." Hmmmmm. Should we clear our schedules?
Earlier this month, a source revealed to E! News that the couple's Las Vegas ceremony was only part of the celebrations.
"Their real wedding will be in France this summer, but they thought this would be a fun way to make it legal," an insider shared with us. "They wanted to have it planned out in advance to give friends a chance to come. It was a fun night in Vegas and it worked out perfectly."
During the show, Joe's ex Taylor Swift made an appearance to perform her new hit single "ME!" Wearing Jessica Jones in an outfit styled by Joseph Cassell Falconer, the music superstar also sat down for a brief interview on the same couch as Sophie.
But before you think things were awkward, a sneak peek clip shows the pair laughing and having a good time as Taylor discussed a few unforgettable car accidents.
The Graham Norton Show airs Friday night at 11 p.m. on BBC America.