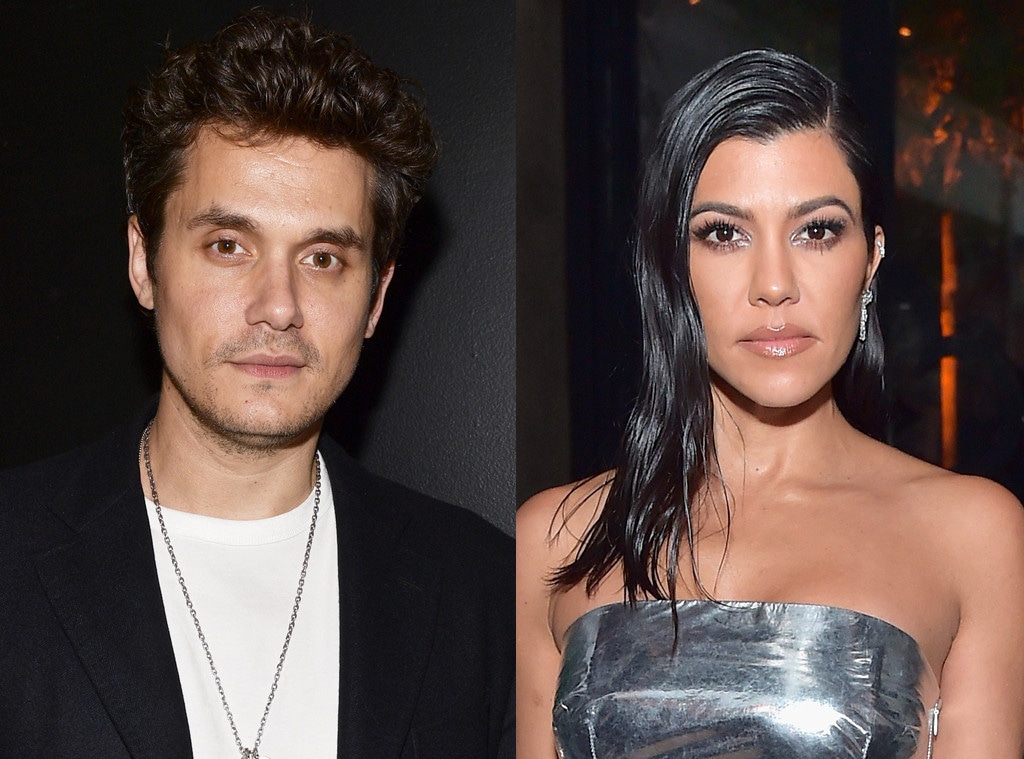 Matt Winkelmeyer/Getty Images Stefanie Keenan/Getty Images for GQ
John Mayer just keeps waiting, waiting for those rumors to change.
The singer joined up with Andy Cohen for the Watch What Happens Live host's SiriusXM show, Radio Andy, and the two men talked about all sorts of subject matters. While Mayer and Cohen chatted about their friendship and other Hollywood celebs, the "Gravity" singer took it upon himself to clarify some rumors about his love life (this is hardly the first time).
Back in December, Mayer and Kourtney Kardashian ran into each other at a party, which immediately sparked some romance speculation.
Our source said at the time, "They connected, but Kourtney really didn't think twice about it. Kourtney thinks John is definitely charming but they don't have any scheduled plans to see each other as of now."
The insider said that the Poosh founder "is going with the flow of her dating life." 
Now, Mayer is asserting that the rumor about him pursuing Kardashian "happens not to be true."
So what's the story then?
In Mayer's eyes, "the story about what actually happened was better."
It is in fact true that they crossed paths at the GQ Men of the Year party, which Mayer admitted he "crashed towards the end." At the end of the evening, he waited for his car at valet, which is where this alleged flirting went down. The person who apparently saw them supposedly heard Mayer tell Kardashian, "It was sweet serendipity running into you."
Mayer can live with the rumors, but he mostly takes issue with the false words that were put in his mouth.
"I would never say that!" he told Cohen. "But if you're getting paid to write the story and you listen to every John Mayer song and say, 'What's the next thing he might say based on all the lyrics?' it might be 'It was sweet serendipity running into you.' But I didn't say that because that's hyper-corny."
The 41-year-old divulged the truth as to their real interaction, and it all has to do with the rock band The Scorpions. 
He explained, "I ran into the bass player from The Scorpions and his name was Klaus or something. I don't think it was Klaus but it was close. I said, 'Klaus it was sweet serendipity running into you.'" 
Mayer continued, "He started throwing me in a video and I was hamming it up because I love The Scorpions and then Kourtney Kardashian walks up. I said, 'Kourtney walk away. This is the bass player from The Scorpions and he's going to try to get you in his video' cause he was already like 'Hey Kourtney, come be in my video.'"
Slaven Vlasic/Getty Images
So, according to Mayer, "All I did was save Kourtney Kardashian from being in a video with the bass player from The Scorpions."
He called that a "far better story than 'sweet serendipity.'"
However, the "New Light" artist sort of commended the rumor starter and called the origins of the story "diabolical and genius."
Before he shared the story of their semi meet-cute, he wanted to clarify that he has no bad feelings towards the Kardashian family.
"Look, I actually like the Kardashians," he said. "If you break it down to your interactions with them, they're very nice people. So any objection to them is more philosophical, and I really don't have a philosophical objection to people that I don't get on with every day."
Kourtney aside, there is one member of the Kardashian-Jenner family that has especially caught Mayer's eye. 
"You and I were at Craig's in L.A. and we ran into Kris Jenner and I felt sparks between you two," Cohen divulged.
Mayer then praised Jenner up and down and even dubbed her "the Yoda of Hollywood serotonin." 
He continued, "She has a good grasp on how to make your serotonin just burst in your brain. I was sitting next to her and I was like, 'You are the ground zero of Hollywood bliss.'"
Mayer even admitted he's "a little afraid of her."
The singer has an idea for a happy medium in their relationship. He told Cohen, "I don't want to be noticed by Kris Jenner too much. I want a nice base level of respect but I don't want to be too far on her radar. She could end me."