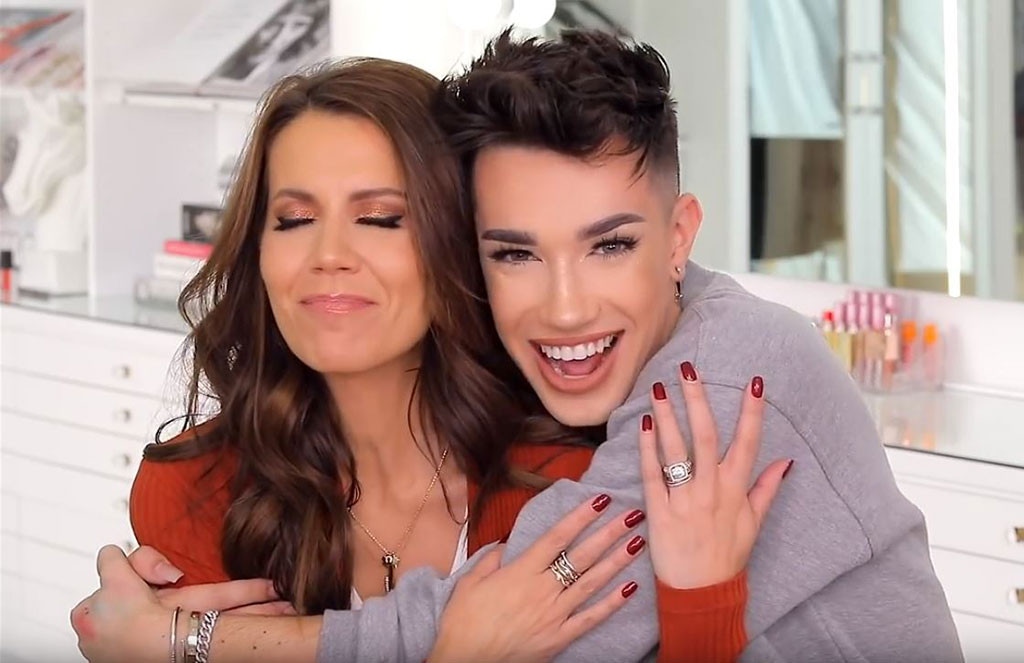 YouTube
James Charles is reaching out to Tati Westbrook after she publicly slammed him in a video that has divided the YouTube community. 
On Friday evening, the 19-year-old internet personality and beauty guru posted a response to Tati's shocking claims, which involved her and her husband's role in his rise to superstardom as well as his behavior around men. For a complete breakdown of the drama, check out our summary here. 
James, who boasts more than 16 million YouTube subscribers alone, first apologized to Tati and her husband, saying, "I'm sorry for everything that is going on and everything I put you through over the past few weeks."
He said Tati took on a "parental" role for him in the early days of his career, adding, "Her and her husband have given me so much love, advice, opportunities, a place to stay, a shoulder to cry on at three in the morning and support when nobody else would or wanted to." 
"I hate knowing that I disappointed not only [my fans], but two people that have been role models for me doing this," James said while holding back tears, before then addressing Tati's allegation that he often used his fame to "manipulate" people and their "sexuality."
As James described, "I've been involved in a lot of very strange and unique situations that have left people confused or upset. I learned the hard way about ways that I can interact with the boys that I'm entrusted in, and ones that I should or shouldn't be talking to... Tati really was one of the people to sit me down and tell me how it looked from the outside. She let me know, 'Hey, talking to these boys might get you in trouble one day.' And she was right." 
The 8-minute video concluded with James calling Tati an "amazing person" who "wants the best for everyone around her."
"I'm so disappointed in myself that I hurt her," the YouTube star said. 
So while the drama between James and Tati continues to captivate fans of the makeup experts, acquaint yourself with a history of YouTube's biggest scandals over the years. From Shane Dawson to Olivia Jade and Logan Paul, the YouTube world can't seem to stop courting controversy. 
As it stands, Tati has yet to respond to James' apology.