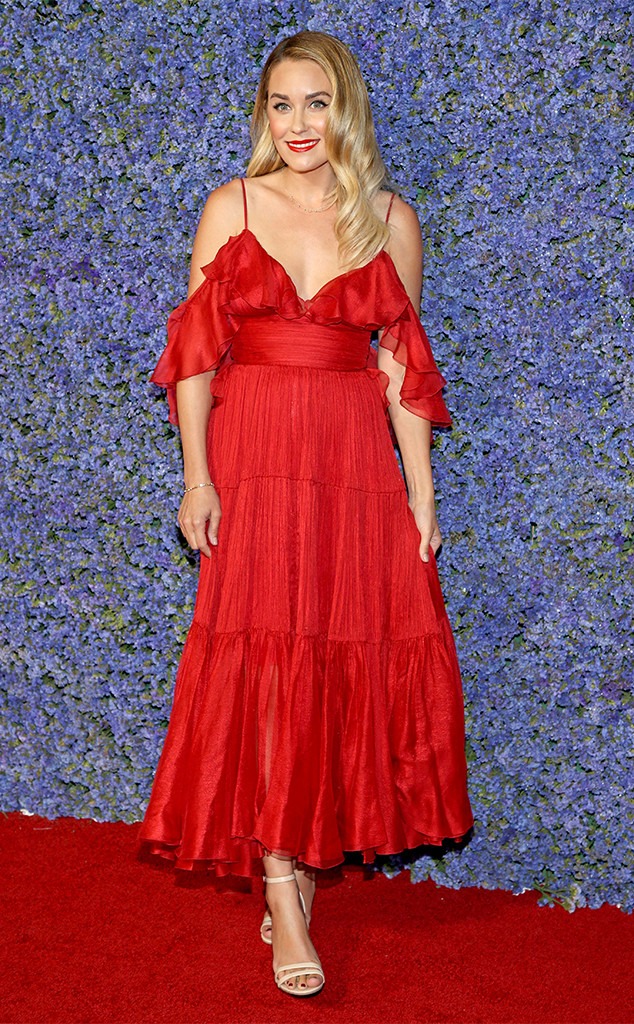 Phillip Faraone/Getty Images
Lauren Conrad knew what to expect while expecting, but when she finally became a mom, she was hit with the unexpected.
In her new podcast Asking For a Friend, the mom of Liam Tell, 22 months, reflected on her early months of parenthood—and the struggles she faced.
"I, like a lot of moms, thought that breastfeeding would be the most natural, beautiful thing in the world and that it would just come really easily to me and I would just kind of know what to do because that's what my body is made to do," The Hills alum revealed. "It was, without a doubt, the most difficult part of becoming a new mother."
At first, she was confident. But hope began to fade when Liam was around four months old and she stopped producing enough milk to feed him. "I had this one, really sad half-full frozen bag of breastmilk sitting in my freezer and it had a tiny little martini glass drawn on it because it was from the one time I had a martini and I couldn't give it to him," she recalled. "But I also couldn't bring myself to throw it out so it just sort of sat there next to the popsicles mocking me. Besides that, I had nothing and I couldn't keep up with him."
She tried everything: pills, drops, teas and even lactation cookies she made from scratch to avoid her son's dairy allergy. Alas, nothing made a difference. "I felt like I was failing at something that should come really naturally and it was really difficult for me," confessed the 33-year-old. "I felt ashamed and it kind of made me feel like a bad mom."
Lost and unsure what to do next, she turned to friend Leslie Bruce, author of You Are a F—king Awesome Mom. (She also served as the first guest on Conrad's podcast!) "I think that if we're all a little more honest about the challenges of motherhood," continued the fashion designer, "That the tough times may feel a little less lonely."
Beyond breastfeeding, the mogul admitted she also battled with giving up control. "This little tiny person is now my boss and tells me when I'm going to sleep and when I'm going to eat and makes all my decisions for me now," she said. "It's just this weird shift."
Thankfully, husband William Tell's parents and her own were just 20 minutes away and stopped by the house daily, even if it was just to give her time alone to shower.
"There is a lot of pressure to do it on your own and I felt that even with all the help I was like, 'No, I need to do this all by myself,'" said Conrad. "I don't know when we decided that that was the way it was supposed to be or set that standard because it's so impossible. When you're not sleeping, that's a form of torture! You'll literally lose your mind to the point where I was like, 'I don't know if I'm qualified to watch a baby right now. I don't know if I should be left along with my child. I haven't slept in three days. I'm so tired.'"
Watch:
Lauren Conrad Is Pregnant With Baby No. 2!
Of course, she finally did find her footing. "Feeling like your quote unquote old self, I think takes a really long time," she said. "For me, I would argue it took me at least a year to start feeling like normal again."
In early April, Conrad announced she and Tell are expecting baby no 2. "It's been hard to keep this one to myself!" she captioned a picture of her growing bump. "Very excited to share that our family will be getting a little bigger this year."