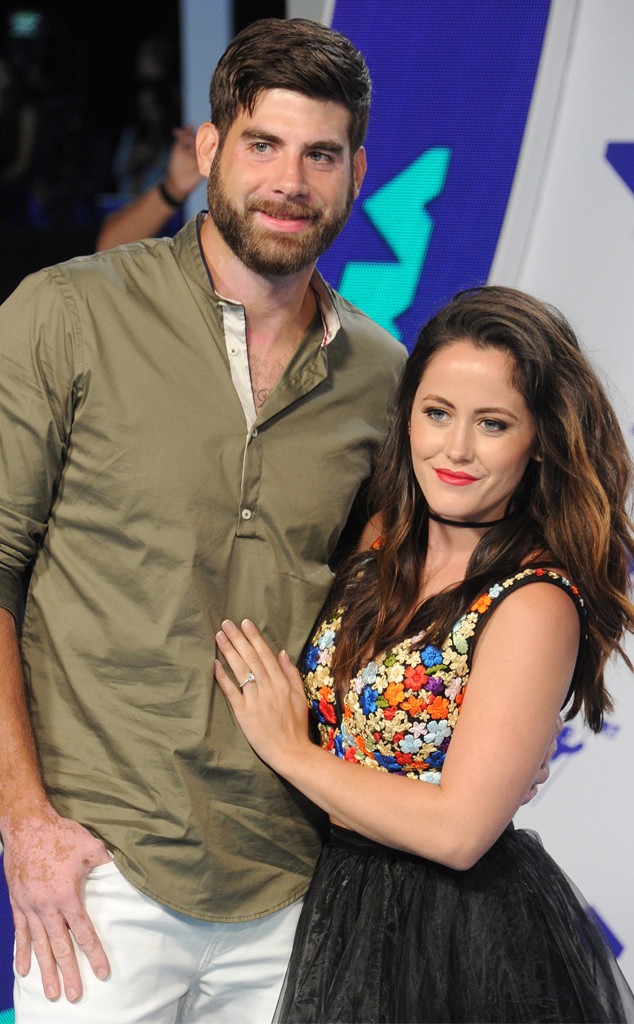 Gregg DeGuire/Getty Images
It looks like Jenelle Evans will not return to MTV's Teen Mom 2.
Following the recent reports that her husband David Eason allegedly shot and killed her French bulldog, MTV is reportedly parting ways with the 27-year-old reality TV star.
"MTV ended its relationship with David Eason over a year ago in February 2018 and has not filmed any new episodes of Teen Mom 2 with him since," an MTV spokesperson told Us Weekly on Tuesday afternoon. "Additionally, we have stopped filming with Jenelle Eason as of April 6, 2019 and have no plans to cover her story in the upcoming season."
Of the MTV firing, Jenelle's mom, Barbara Evans, told E! News, "Jenelle was 'let go.'" She added that she's unsure where she stands on the show. "I don't know what they'll do with me," she said. "She hasn't heard from the network yet."
Fans of the reality series will know that Evans has been part of the franchise since 2011, where she made her television debut.
When the news first broke about the 27-year-old star's dog Nugget, a source previously told E! News that Eason allegedly killed the pup because "it snapped at" their 2-year-old daughter, Ensley Eason.
The source revealed that "the horrific incident thankfully did not happen in front of the kids." They added, "Jenelle has been distraught all day over it."
Watch:
Jenelle Evans' Husband Breaks Silence on Dogs Death
Last Wednesday, Eason broke his silence on social media over the incident. In a since-deleted Instagram post, where he shared a video of Nugget and Ensley, he wrote, "I dont give a damn what animal bites my baby on the face... whether it be your dog or mine, a dog is a dog and I dont put up with that s--t at all."
He continued, "I'm all about protecting my family, it is my lifes mission. Some people are worth killing or dying for and my family means that much to me. You can hate me all you want but this isnt the first time the dog bit Ensley aggressively. The only person that can judge weather or not a animal is a danger to MY CHILD is ME."
That same day, the Teen Mom 2 star took to Instagram to honor her late dog.
"Nugget... I'm crying everyday. I love you so much and I'm so sorry. I'm speechless," she began her post. "You were my side kick and knew the moment I felt bad and would cuddle with me. You still had a lot to learn and a lot to grow from your lessons."
She closed her message, "Everyday I wake up you're not here, when I come home you're not here, when I go to bed... you're not here. You're gone forever and there's no coming back."
Following the incident, Evans previously told E! News that she is "very much considering divorcing" Eason, who she has been married to for almost two years. The two tied the knot in September 2017.
"I have not gone back to my home yet because he is refusing to leave. I won't see him and don't want to talk to him," she said at the time. "Thankfully the kids did not see him shoot the dog. They are still with me. I am very much considering pressing charges against him for this."