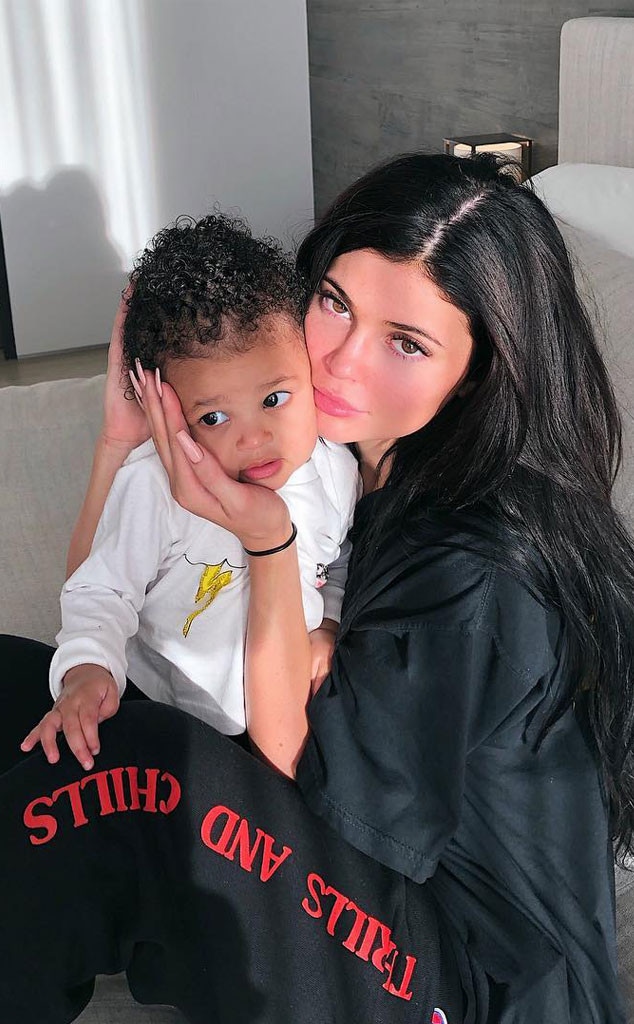 Instagram
Of all the titles on Kylie Jenner's resume, mom is her favorite.
The youngest self-made billionaire, 21, and rapper-love Travis Scott, 28, welcomed daughter Stormi Webster in February 2018—and now, the Keeping Up With the Kardashians star hopes to add another to her brood sooner than later. "Kylie talks about having another baby very frequently," a source tells E! News. "She would love to have another baby with Travis and would love to be pregnant by next year. She talks about it all the time and feels like she was truly meant to be a mother."
The beauty mogul not-so-subtly hinted at the topic when she shared a birthday message to Travis on Tuesday. 
"Watching you evolve into the partner, friend, son, and father you are today has been so fulfilling," she wrote on Instagram. "My real life bestie & hubby all wrapped into one. I love you and I'm so so proud of you. Happy Happy birthday. Let's f--k around and have another baby."
In Kylie's eyes, parenthood is the role she was born to take on.
"I always knew I wanted to be a young mother," she told Interview Germany in March. "I remember people used to ask, 'Are you ready for this?' And I always knew I was ready but you don't know what that love and that feeling is like until after you have a child. She really comes before me so that is a lot to take in at a young age but I feel like I was definitely made for this and she has changed my life for the better."
"The way that I look at things is a lot more positive," she added. "I really feel like my life didn't start until I had her."
Watch:
Kylie Jenner Tries to Teach Baby Stormi Two New Words
Together with Travis, Kylie knows they are an invincible trio. "Every time Kylie see's Travis interacting with Stormi and being a great father," a source told E!, "She falls in love with him even more."
Last month, the family enjoyed a getaway to Punta Mita, Mexico, where they kicked back by the pool, strolled on the beach and spent evenings relaxing at then spa. After all, though it may come as a surprise, the beauty mogul often prefers to step away from social media.
As she told Interview, "Honestly, I would love to just put my phone away and live in the moment."