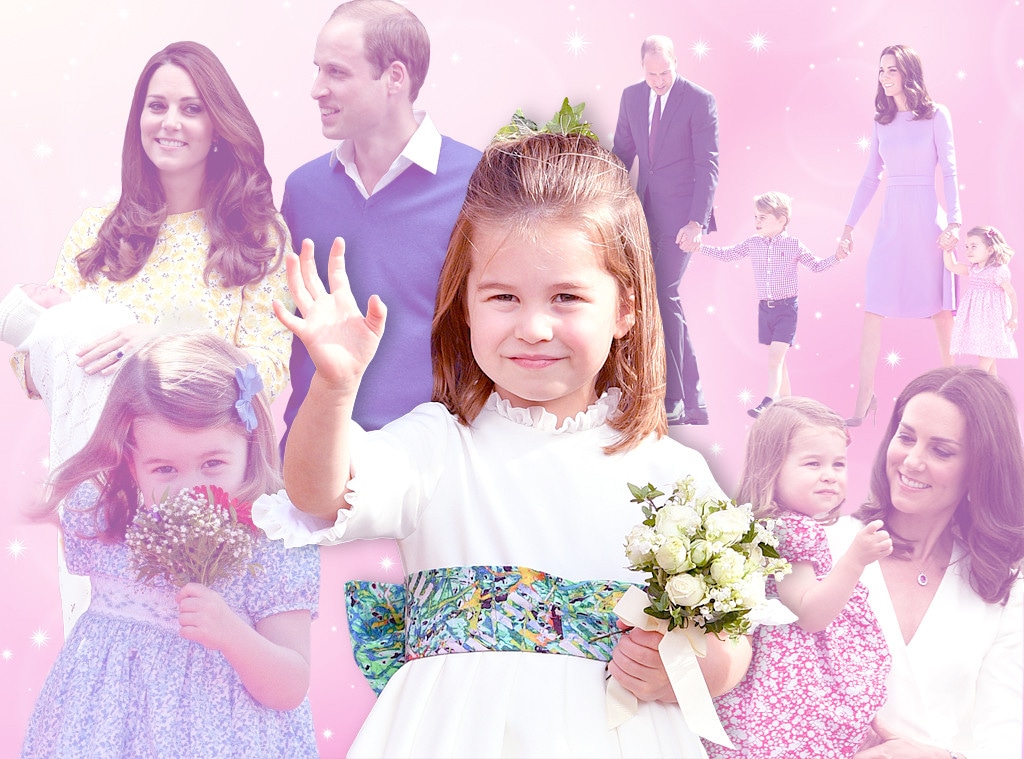 Getty Images
Everyone's favorite princess is a year older today, and where has the time gone?
Princess Charlotte is now four years old and she's just as adorable now as she was when she was born into the Royal Family on May 2, 2015.
Four years ago the Cambridge family was blessed with their second child and only daughter with Charlotte and although her big brother Prince George will someday be king and her little brother Prince Louis is freaking precious, Charlotte is the real star of the show...at least in our minds.
The birthday girl is actually living every girls' dream life because she is in fact a princess in real life...and the great-granddaughter of the current ruling Monarch of the United Kingdom, Queen Elizabeth II.
What we love most about the sweet royal is that she knows how to steal the show at any and all events.
Whether it's her appearances as a bridesmaid at her relatives weddings, or her ability to perfect a wave at such a young age, Princess Charlotte is pure magic when in front of a camera.
Sure, we love her mother, Kate Middleton, the Duchess of Cambridge's  sense of style and her father, Prince William, is always fun to see out and about, but the brunette beauty is the royal to watch now and forever.
As we get ready to welcome another royal child with Prince Harry and Meghan Markle's  soon-to-be born son or daughter, we're remembering all of the times that the sweetest royal daughter caught our attention over the past few years.
Happy birthday, Princess Charlotte!
Keep making funny faces, rocking floral crowns and looking flawless every time you step out!