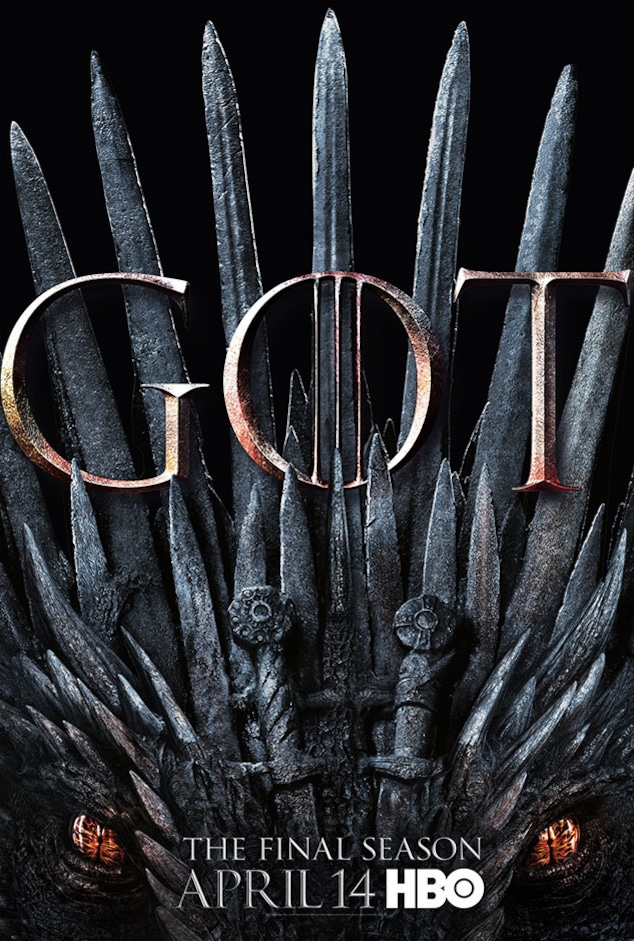 HBO
The final Game of Thrones is about to begin. 
HBO just released a brand new poster for the final season, which at first just looks like the top portion of that pesky Iron Throne everyone's fighting over. But look a little closer, and it turns out this throne's got eyes. Dragon eyes. 
There's no question that dragons will play a crucial part in this final season, especially in the fight against the White Walkers, who now have their own undead dragon, but is this also just more evidence that it should be a Targaryen butt sitting in that throne? Or is it more about how Daenerys and her dragons will stop at nothing for that throne, no matter whose butt actually deserves it? Or is it just a cool-looking poster? 
There are a million theories out there, but we really won't know until the final season finally airs. 
Season eight, which will consist of six extra-long episodes, apparently features a battle against the Army of the Dead that's so intense that it took nearly two months of outdoor night shoots and weeks of in-studio filming to complete, so we can only imagine that this poster is giving us pretty much everything we need to know about what to expect: blood, swords, and dragons. 
Everything we know about the final season can be found below. 
Game of Thrones premieres Sunday, April 14 on HBO.