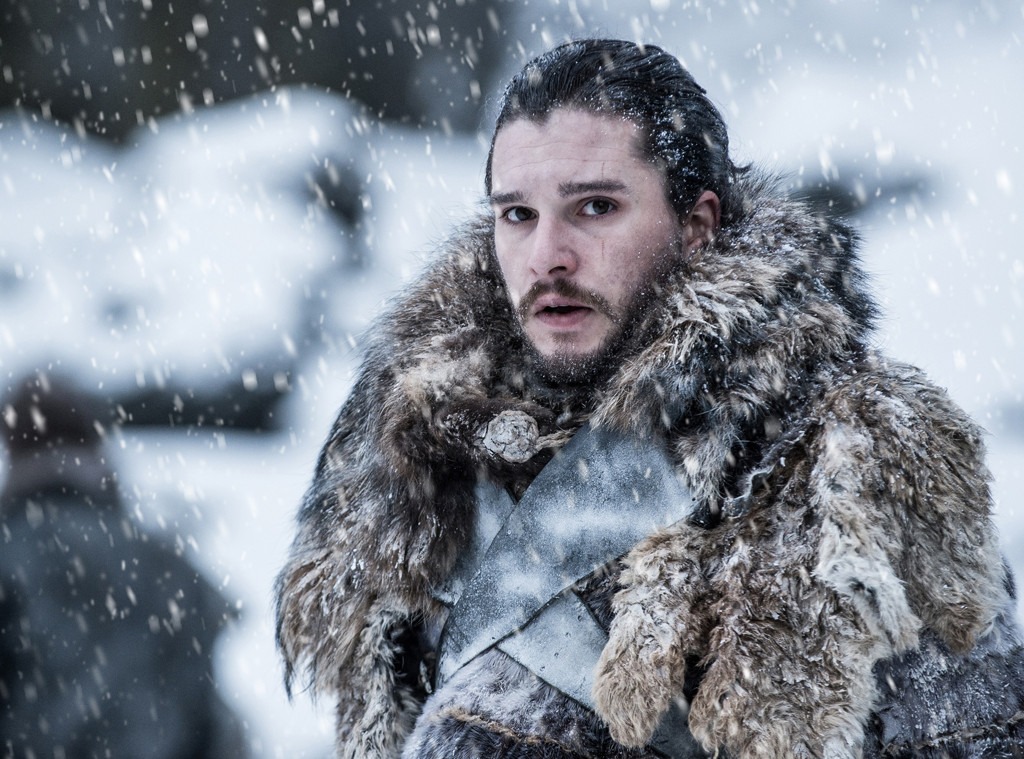 Game of Thrones has long featured a rotating cast of characters, characters who have come in and out of play throughout the drama's epic run. One missing—and fan-favorite—character will return to the fold for the upcoming final season. We're talking about Ghost, people. Yep, Jon Snow's direwolf will return in a major way in the eighth and final season.
"Oh, you'll see him again. He has a fair amount of screen time in season eight," Joe Bauer, the visual effects supervisor on Game of Thrones, told HuffPost.
Viewers last saw Ghost in season six. As for what he's been up to and what kind of action he gets into in season eight, that remains to be seen.
"He's very present and does some pretty cool things in season eight," Bauer teased.
It's Game of Thrones, details are kept tightly under wraps. Be happy you know Ghost is coming back.
As mentioned, details about the new season are being kept under wraps. We do know you haven't seen it yet because it's going to be big. Like, really big.
"The final season's taking a long time because it's the biggest thing we've ever done," series co-creator David Benioff said backstage at the Emmys. "It was nearly a full year in Belfast either prepping it or actually shooting it. I think when people see it they're going to understand why it took so long. The last season is far beyond what we've ever attempted before."
Game of Thrones took home the Outstanding Drama Series Emmy at the 2018 ceremony.
And you should start to prepare yourself already because Kit Harington, that's Jon Snow, is already warning about a divisive series finale.
"I think a TV series that's spanned eight, nine years is an incredibly difficult thing to end," Harington told MTV at TIFF. "I think not everyone's going to be happy, you know, and you can't please everyone. My favorite TV shows are Sopranos, Breaking Bad, and The Wire, and they all ended in a way that…It's never going to satisfy you."
Game of Thrones returns in 2019.