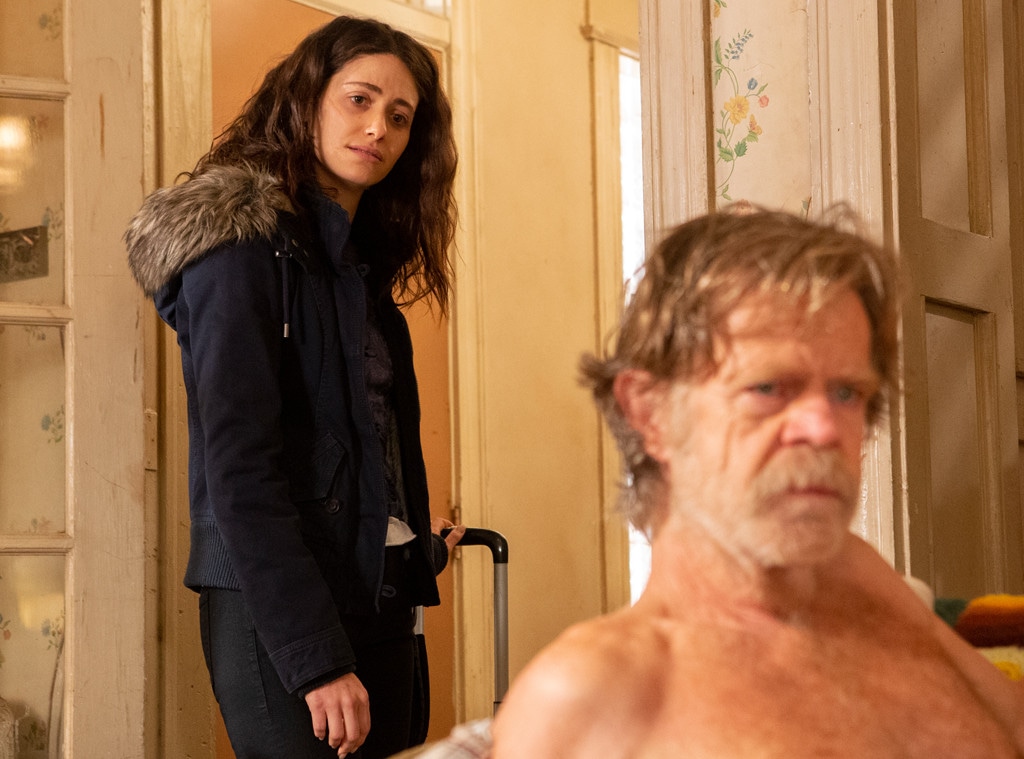 Showtime
It's the end of an era for Shameless. The hit Showtime series is marking the end of season nine on Sunday, March 10 and with the finale comes a departure: Emmy Rossum.
Rossum announced her exit from the series in August 2018 in a heartfelt note. Fans have watched her character Fiona Gallagher flounder through season nine.
"She's never going to be replaced; we're just gonna have to figure out how to work it without her. As sad as I am to lose Emmy as an acting partner, it's kind of exciting because it's gonna be a different show; it'll mix things up," Jeremy Allen White told Variety. "It'll be pretty crazy to see how Lip copes without her and how the Gallaghers survive without their matriarch."
Ahead of Rossum's exit, Cameron Monaghan left the show, however he will return for season 10 alongside patriarch William H. Macy. The door will be left open for Rossum to return, should the stars align.
"I think Emmy will come back and make a guest appearance before this thing sets sail. She better, otherwise I'm gonna grab her by the ear and bring her back," Macy joked with Variety.
In her post announcing her exit, Rossum hinted she wasn't gone for good.
"I know you will continue on without me, for now. There is much more Gallagher story to be told. I will always be rooting for my family. Try not to think of me as gone, just think of me as moving down the block," she wrote. "With love, always."
In an interview with Shape, Rossum shed some light on her decision to leave.
"I made 110 episodes playing the character of Fiona, and it's been an incredible journey," she told the magazine. "I've learned a lot about myself as a person and as an actor. I want to leave the show while I still love it, and I know the door is open to come back if that feels right. I'm also extremely proud of what I was able to accomplish off-screen, with my negotiation for equal pay and the effect that had on other women in the industry and in general."
Producers have said the door is open for her to return.
"Emmy Rossum will forever be part of the Shameless family. She has been integral to the show's success, from her wonderful portrayal of Fiona to her leadership role on set, as well as directing multiple episodes of the series. We are hard at work now creating a season nine finale for Shameless which we hope will provide a Gallagher-worthy sendoff for Fiona that honors the great work Emmy has done. It is always bittersweet when an ensemble member decides to move out of the proverbial house, but our door will always remain open for Fiona to return home for a visit, or to move back in. I look forward to continuing the stories of this wildly unpredictable family and all of us on Shameless will miss Emmy and her wonderful Fiona," Shameless executive producer John Wells said in a statement.
Shameless airs Sundays, 9 p.m. on Showtime.