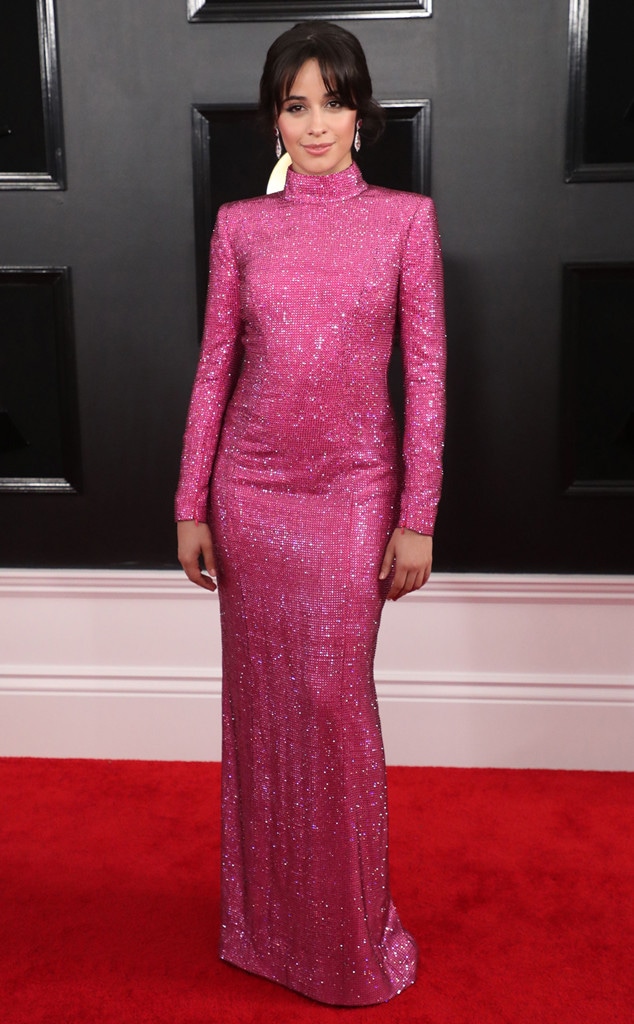 Chelsea Lauren/REX/Shutterstock
Camila Cabello has some wisdom to share.
The "Havana" singer turned 22 on Sunday and imparted some of her biggest life lessons onto her 31 million Instagram followers. She typed up two pages of notes and tackled a variety of topics—from falling in love and family to the importance of taking bubble baths and reading.
If the number of exclamation points at the top of her document are any indication, Cabello seems more than ready to be turning 22. It's an impressive list of takeaways from just one year, but the singer did have a remarkable year that included multiple awards, touring with Taylor Swift, falling in love with her boyfriend Matthew Hussey and much more.
The birthday girl's note begins by talking about something very near and dear to her: family. Nothing makes you think about aging quite like your own birthday, which is exactly what she wrote about in the top spot.
"Call your family!!!" she wrote. "Call your parents, your siblings. Every time I see my little sister, she looks different. She's an inch taller, uses words I didn't know she knew, she listens to songs I didn't expect her to."
She continued, "Little kids in the family show me how fast time is actually passing, you can see it in them physically. Call your parents. We forget they're getting older too."
Photopress PR / SplashNews.com
This year, the "Never Be the Same" artist learned how to roll with the punches and deal with the fact that life is "complicated" and "messy." She added in spot number 3, "Relationships are complicated!!!!! the right opportunity comes at the wrong time, you have to do something hard and uncomfortable to be happy (?!!!)"
While she acknowledges life can be difficult sometimes, she gushed about falling in love and how great it feels. "It IS the most intoxicating, consuming feeling that exists," she typed. 
Cabello keeps her relationship with Hussey relatively private and they only recently started showing more PDA together. When she talks about him, however, it's clear how infatuated she is with him. She told Marie Claire in November that she'll "never be the same" after this relationship.
"He's so similar to me. In person, we're just weird and silly and stupid together," she told the publication. "He makes me the happiest I've ever been in my life."  
The 22-year-old encouraged her fans to embrace self-love, too. She wrote, "If you haven't ever been in love, fall in love with your life, find out what makes your heart race, read, travel, learn, listen - and it'll find you."
Take a look at the rest of her 22 lessons below.
Cabello clearly has a bright future ahead of her if she's already come to these conclusions at just 22.
Happy birthday, Camila!