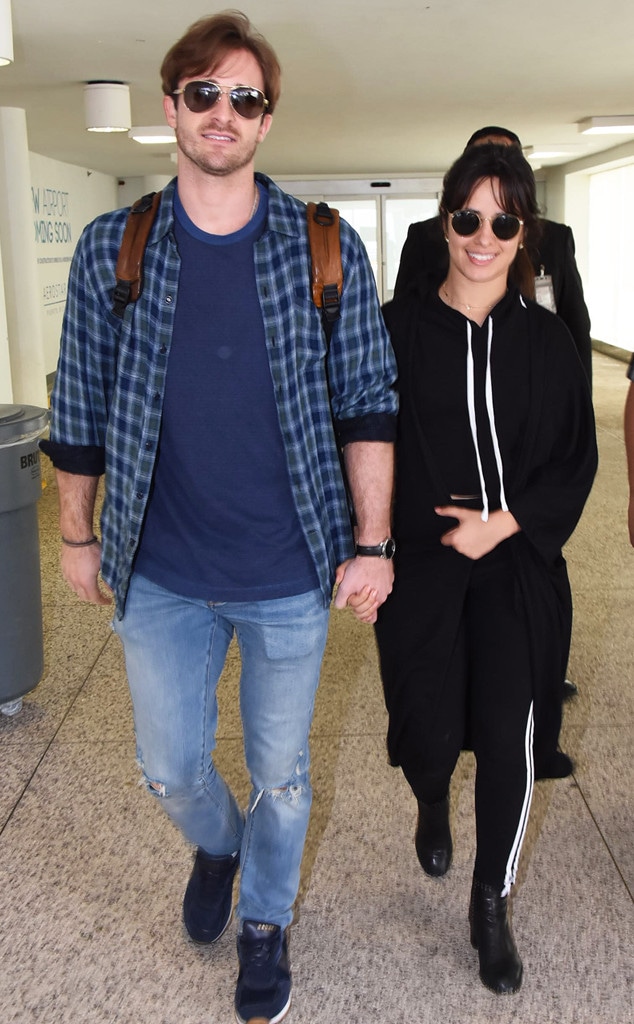 Photopress PR / SplashNews.com
Camila Cabello hears her fans loud and clear.
Despite dating her beau Matthew Hussey for about a year, the Grammy-nominated songstress has kept her romance out of the spotlight—well, as much as one of the biggest international stars in Hollywood can. 
Back in October, it was only after some chanting from fans that she embraced Hussey in a quick smooch at the airport. To add, they've never stepped out on the red carpet together and she keeps details about their relationship to a public minimum. As she explained to Billboard, she doesn't want to that kind of fame. 
"I know that it would be a lot more interesting for people if I posted more about my private life or was involved in the gossip or whatever," she told the magazine. "I just don't like it. I just want to be a good artist. I don't want to be a great celebrity. I'm not!"
However, she is willing to open her life up a bit more for her devoted fans. 
"Those were my biggest, biggest, most hard-core fans," she said of the airport lip-lock. "They know him anyway, because they know that we're together. I thought it was really cute when they did that, and it's like a trusted circle... They're chanting my mom's and my manager's and my dad's and my sister's name, so they know a lot, so I thought it was really cute when they said that, and I was just like, 'Let's give them a kiss.'"
Still, no matter the applause or clamoring fans, Cabello just doesn't see her life in that public way. 
"My mom always reminds me what's important, and I think that's why I don't ever really feel like I'm a... whatever you want to call it: a celebrity, famous singer, whatever," she says. "She's constantly teaching me and instilling in me the right values, and how important it is to just be a good person."
While the romance may not be an open book to the outside, rest assured Cabello is happy. As she sweetly told Marie Claire for the 2018 Holiday issue, "He makes me the happiest I've ever been in my life."