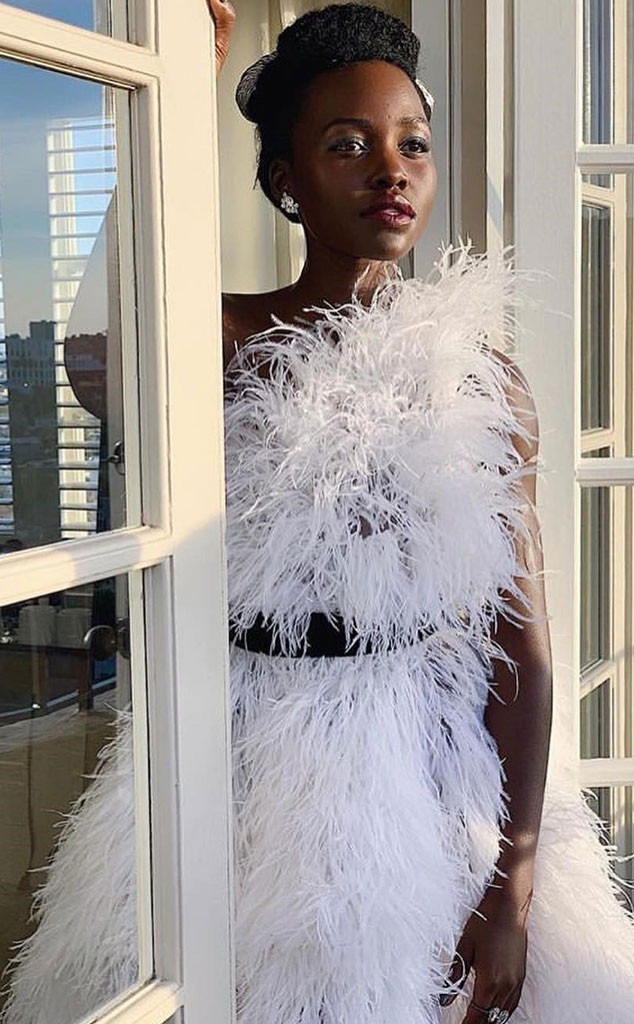 Instagram
Pop the champagne, because it's Lupita Nyong'o's birthday!
The Black Panther star turns 36 years old today and we love a good reason to grab some bubbly and eat some cake, so why not do both to celebrate Nyong'o's day? It sounds like a win-win to us.
Over the years, we've grown accustomed to seeing the Us star on red carpets wearing glamorous and stylish ensembles and that's why we wanted to shine a light on the actress's style on her birthday. It seems fitting, right?
With so much style and grace no matter where she's going, Nyong'o has become a fashion "It Girl" in addition to a mega star over the past decade or so and we bow down to her fashionable wardrobe choices today and every day. 
She had some stunning costumes in Black Panther, but her red carpet looks really go above and beyond, not to mention her Fashion Week looks that she dawns from year to year.
The 12 Years a Slave actress knows what looks good on her and she isn't afraid to work a red carpet every now and then.
No matter what she puts on she looks fierce and fabulous and that's why she is our go-to muse for fun and fancy wardrobe inspiration.
Even if you don't have a Hollywood party to attend anytime soon, Nyong'o's style will give you life and that's exactly what we all need to make our Friday brighter.
Now that she's about to appear in Jordan Peele's Us, which comes out this month, we're going to be getting a lot more ensemble power moments, which is so exciting.
Until she hits another carpet or premiere, we will honor of her and the fact that she made it another year around the sun with our favorite photos of the star.
Prepare for some serious fashion envy as we raise a glass to the birthday girl while scrolling through her best looks of all time below.