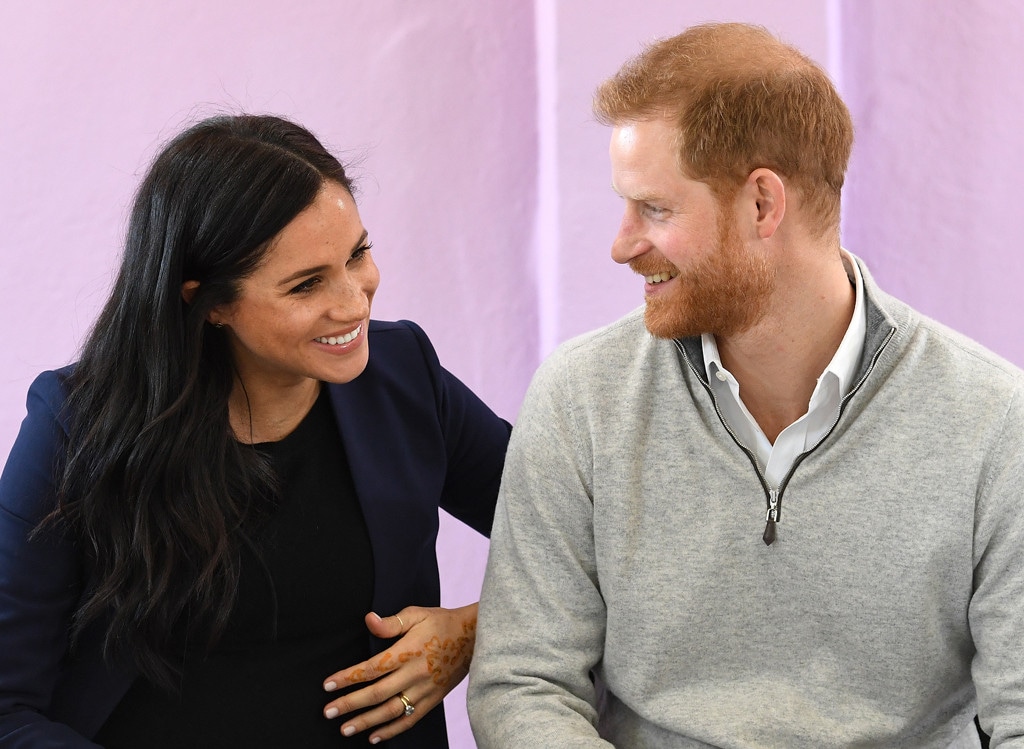 Pool/Samir Hussein/WireImage
Cue the dad jokes in three, two, one!
As Prince Harry and Meghan Markle continued their three-day trip to Morocco, the couple was able to interact with a few local residents who couldn't help but send well wishes to the parents to be.
"I wish to say congratulations for your pregnancy," one woman shared before Prince Harry pulled off the ultimate dad joke.
"What? You're pregnant?" he shared when looking at his wife in a shocked face. "Is it mine?" Meghan played along by responding with "surprise!" LOL! You can watch the cute moment for yourself below. 
All jokes aside, watching the video obtained by BBC News will likely make you love the royal couple even more. It also helps that the trip is all for a good cause.
Meghan and her husband are aiming to support girls' education and strengthening links with the U.K.
"It's been a long time since we've been in a classroom," the Duchess of Sussex shared during her visit. "So we thought we'd come and say hello."
Earlier in the week, the famous pair visited the town of Asni where Meghan took part in a Henna ceremony, a popular Moroccan tradition for pregnant women. Her temporary design extended from her pointer finger all the way up to her wrist.
"Their royal highnesses are very much looking forward to the visit and are grateful to their hosts and the British Embassy for arranging such an interesting programme," a Kensington Palace spokesperson previously shared.
Before you know it, Prince Harry and Meghan will be parents to a beautiful baby. Just last week, the mom-to-be was treated to an intimate baby shower in New York City.
And while Kate Middleton was unable to attend in the Big Apple, reports have surfaced that a second shower is scheduled closer to home in the U.K.