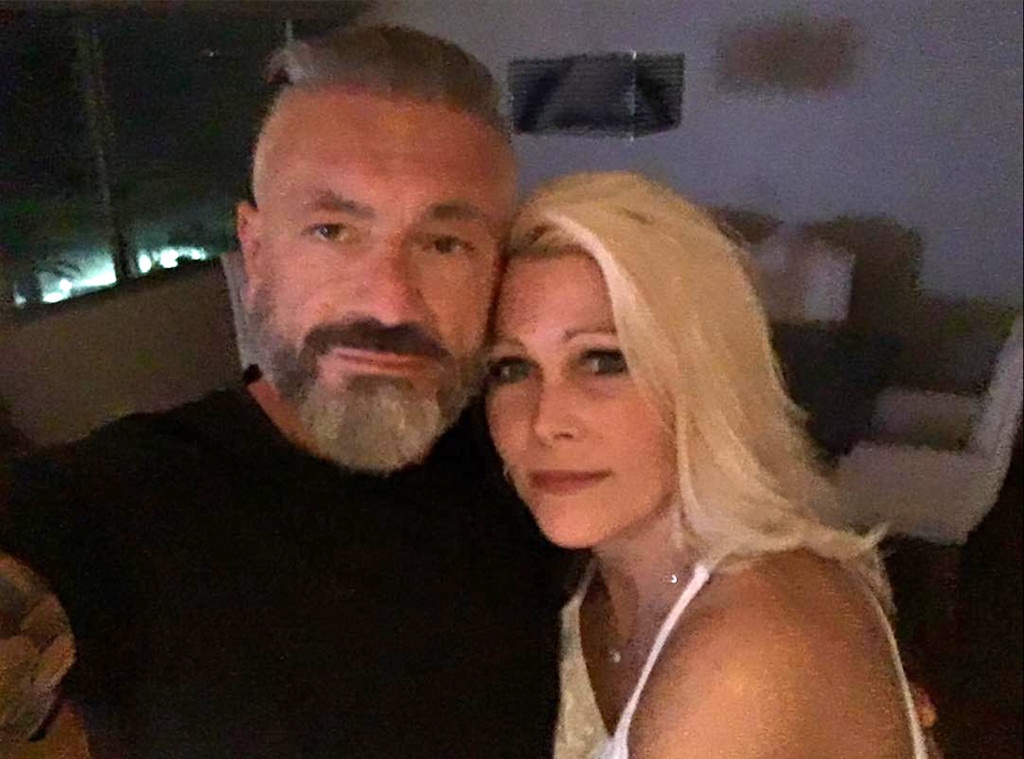 Larry Caputo/Instagram
Larry Caputo appears to be moving on from his divorce.
The Long Island Medium star got fans buzzing Thursday afternoon when he took to Instagram and shared a photo with his new girlfriend.
"Love my baby boo!" he captioned the shot with the heart emoji. When one follower commented that she was "so happy you're happy," Larry replied, "Thank you so much."
But in true social media fashion, some were not so kind. "You should go back to Teresa," one user wrote. "It's a shame to throw 28 years of marriage."
Larry replied, "What's the matter? You got nothing better to do? You must be miserable."
Back in December 2018, news broke that Larry and Theresa Caputo had finalized their divorce after 28 years together. The couple shares two children together.
In fact, the couple's daughter Victoria Caputo recently got engaged to her boyfriend.
"Victoria's ENGAGED! Congratulations to my beautiful baby and her future husband Michael," Teresa shared on Instagram. "Let the planning begin! #engaged #bridetobe #gettingmarried #longislandmedium."
Larry later posted with the message, "I'm a happy daddy! My baby girl got engaged. I love you soo much Victoria and happy for you and Michael. Let me stop before I start to cry."
For those curious about Theresa's love life after her divorce, all signs point to a woman focused on family and work. In addition to traveling across the country as part of the Theresa Captuo Live tour, the Long Island Medium star is expected to return for another season on TLC.
"There is no purpose in being angry and being mad," Theresa previously shared with E! News. "We have over 30 years together and you just can't forget about that. You know we still have to honor and treasure that and more importantly, respect that."