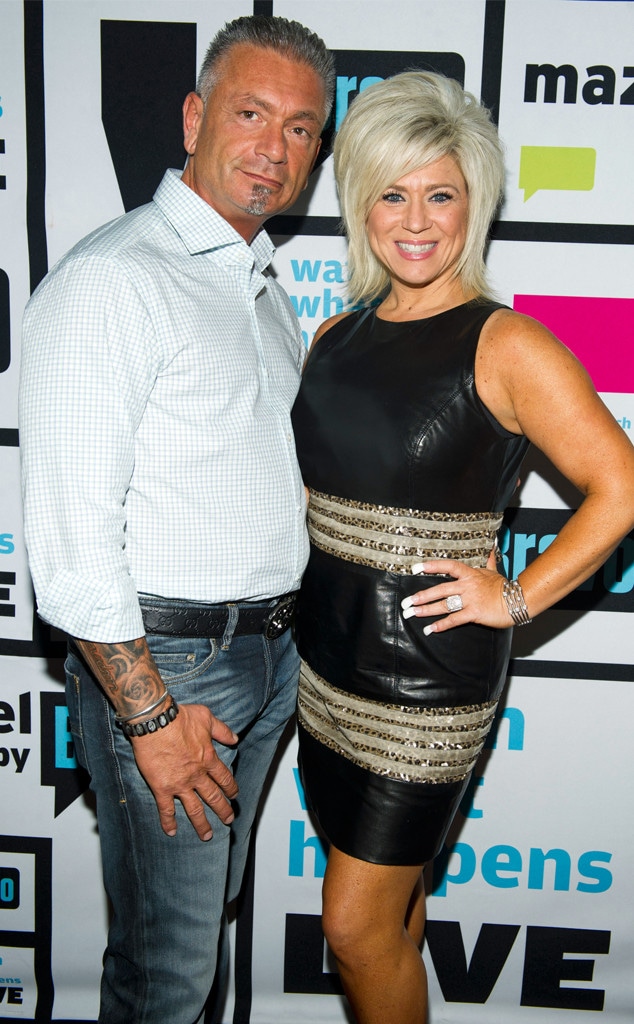 Charles Sykes/Bravo/NBCU Photo Bank via Getty Images
It's been exactly one year since Long Island Medium stars Theresa Caputo and Larry Caputo announced their split, and now the former couple has finalized their divorce.
"Larry and I have finalized our divorce," Theresa confirms to People. "We shared 28 wonderful years together and have two beautiful children, Larry Jr. and Victoria. We will continue to support each other and remain friends."
Back in Dec. 2017, Theresa and Larry released a joint statement, announcing their separation. "After 28 years of marriage, we have decided to legally separate," the statement read. "We will always love each other and our two wonderful children. We are united in supporting each other and our family. Please respect our privacy during this time."
Following their separation, Theresa addressed the couple's split on an episode of Long Island Medium.
"So Theresa, how you gettin' along?" Theresa's dad asked her on the show.
"I'm good," she replied. "There's a lot of things that I didn't realize that now I have to do, that I, you know, I  guess took for granted that Larry might've done. Like simple things, taking out the garbage."
"I mean look, I know we really don't talk about it a lot because, you know, it's hard," Theresa told her dad. "But Larry and I are in a good place with each other."
But she later added that even though this is something between her and Larry, it's "hard for everyone" and "affecting our whole family."