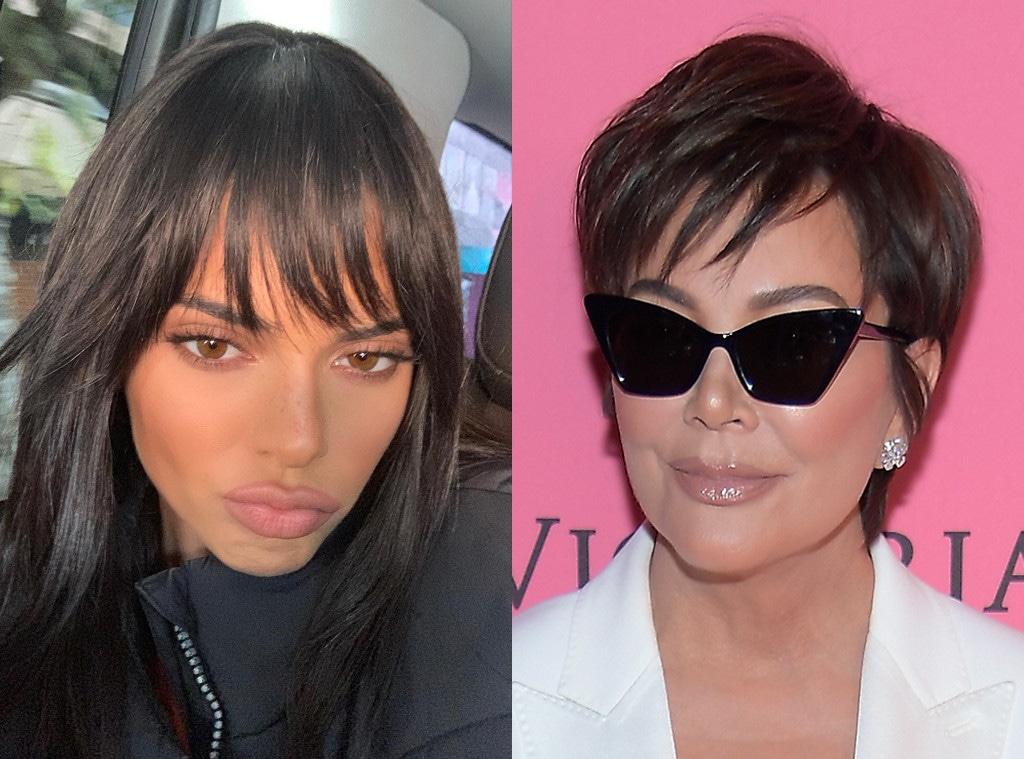 Instagram, Roy Rochlin/Getty Images
New month, new 'do, right?
Kendall Jenner debuted a new hairstyle on Instagram on Monday that left some of her fans pretty shook. The 23-year-old model added bangs to her hair repertoire and now people can't decide if she looks more like her mom Kris Jenner or little sister Kylie Jenner. Maybe a bit of both?
Kendall posted a slideshow of photos and videos on the social media platform and captioned it "yes, no, maybe so?"
One user wrote, "Look like Kylie here."
Another asserted, "You look so much like your mother."
The back-and-forth comments about which family she resembled more continued to dominate Kendall's Instagram comments section.
While Kendall has been fairly constant with her hairstyle throughout the years, the KarJenner family is no stranger to changing up their look from time to time.
Kylie and Kendall's big sister Kim Kardashian has also toyed with some unorthodox looks. In August, Kim stepped out in Miami rocking a neon green wig, which perfectly matched the highlighter color Lamborghini she arrived in one night as well as the Mercedes G Wagon SUV that she and Kanye West drove around in. Kim now owns her own neon Mercedes G550 thanks to 'Ye.
Kris has rocked her bangs and short hair for as long as anyone can remember. Although the KarJenner momager tends to wear her bangs at an angle, there's no denying that Kendall is a spitting image of her mom. As if we needed bangs to prove that even more!
Will we see the bangs as part of her New York Fashion Week look? Perhaps she'll surprise us yet again with a new 'do.