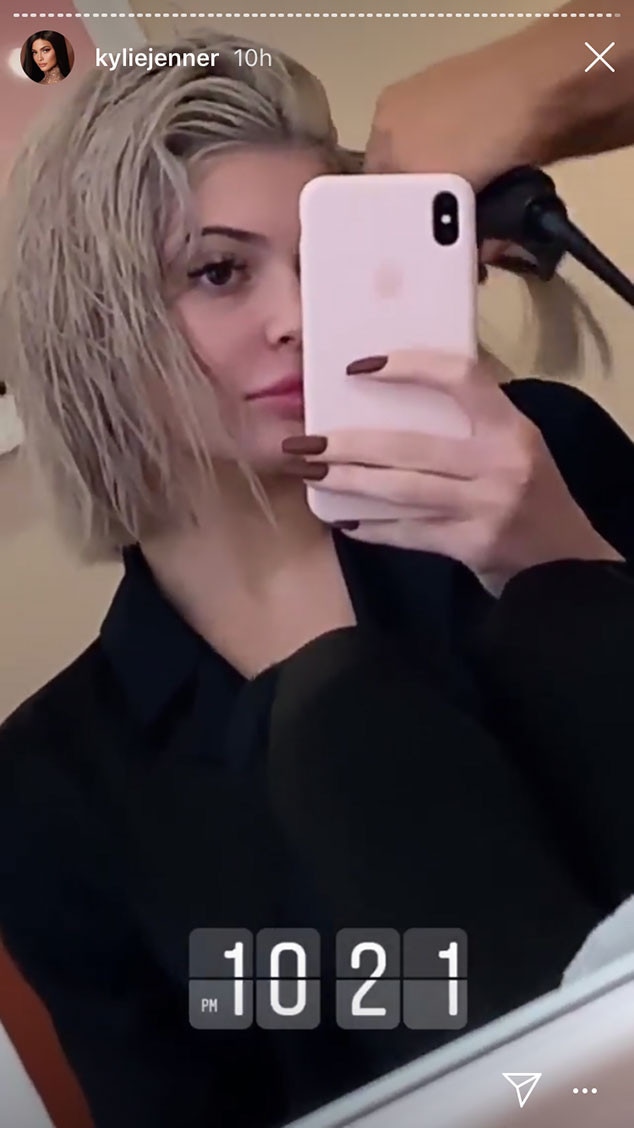 Instagram
Though there's never snow in California, Kylie Jenner is ringing in the new season in spirit with an icy 'do to match. 
The makeup mogul and mama debuted her new hair on Tuesday night, sharing a video from the hair chair around 10 p.m. While Jenner videotaped her hair in the mirror, a stylist got to work flat-ironing her newly silvery strands. 
As of late, the 21-year-old was sporting a warmer blond hue, but it seems it was time for Jenner to rock something a bit icier. 
The star is certainly no stranger to changing up her hair color. Whether with her real hair or with the help of wigs, she's donned practically every shade in the rainbow, from neon green and baby blue to emerald and peach. 
It's possible the new switch up is in honor of her upcoming Kylie Cosmetics holiday collection launch next week. As Jenner teased on her Instagram account, the packaging features shades of metallic baby blue, silver and white. 
Whatever the reason, Jenner is certainly bringing some chill with her new hair. 
Looking good, lady! For more of her hair evolution, check out E!'s gallery below:
Keeping Up With the Kardashians returns this September, only on E!