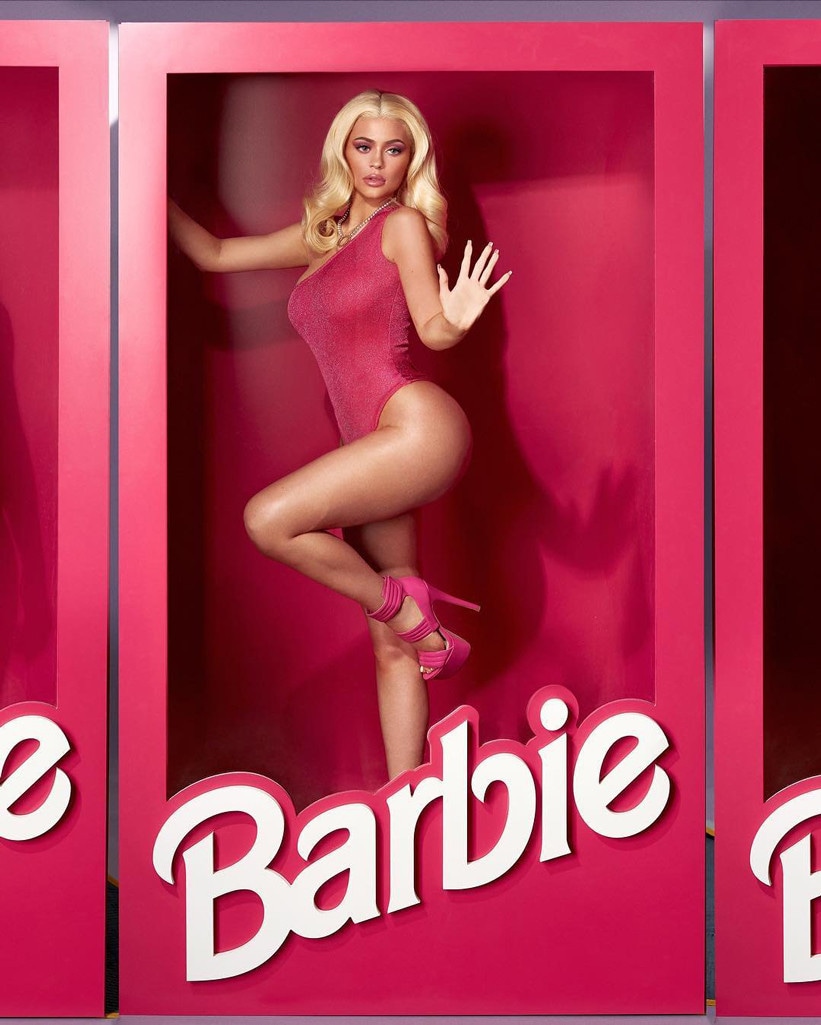 @gregswalesart
Come on Barbie, let's go party!
It's no secret that Kylie Jenner loves to celebrate Halloween year after year. After all, who can forget her epic Christina Aguilera costume from 2016?!
This year appears to be no different as the Keeping Up With the Kardashians star decided to pay tribute to one of her favorite toys growing up.
"Life in Plastic, It's Fantastic," Kylie shared on Instagram when revealing her pink Barbie costume. "Come On Barbie, Let's Go Party. Happy Halloween."
Greg Swales was behind the epic photographs while Jill Jacobs helped with styling the head-to-toe pink look. "Kylie chose a few Barbie styles she liked and I worked with Jill Jacobs to make them a reality," fashion designer Bryan Hearns shared with E! News. "She sent measurements and then we had one in person fitting."
Overall, it took just a few short days to create another Halloween moment.
As for her second look on Instagram, we did a little research and discovered she may be channeling the Totally Hair 25th Anniversary Barbie doll that is still available today.
The Halloween celebrations are in full effect for the Kardashian family with many celebrating throughout Southern California.
On Tuesday night, Kourtney Kardashian and her three kids heads to Nights of the Jack in Calabasas, Calif., for a family-friendly night out. One of the event's installations showcased all of the love birds in Hollywood including a pumpkin carving of Kanye West and Kim Kardashian.
As for Khloe Kardashian, she continues to post aww-worthy pictures as she celebrates her first Halloween with daughter True Thompson.
"Happy Halloween!!!! It's our first Halloween together!!!! She's too cute to spook!! (Don't judge me, I have more costumes to post lol)," she shared on Instagram. "I swear she loves dressing up!"
And perhaps the best is yet to come! After all, trick or treating hasn't even begun just yet.
—Additional reporting by Holly Passalaqua