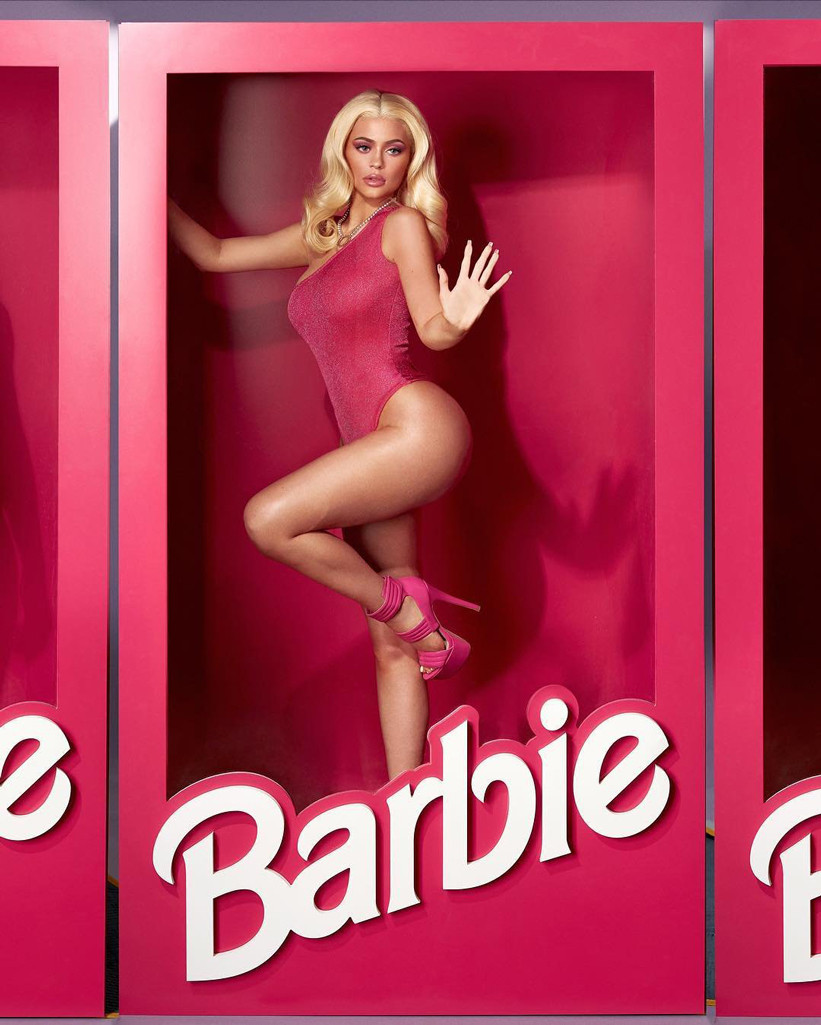 @gregswalesart
Come on Barbie, let's go party!
It's no secret that Kylie Jenner loves to celebrate Halloween year after year. After all, who can forget her epic Christina Aguilera costume from 2016?!
This year appears to be no different as the Keeping Up With the Kardashians star decided to pay tribute to one of her favorite toys growing up.
"Life in Plastic, It's Fantastic," Kylie shared on Instagram when revealing her pink Barbie costume. "Come On Barbie, Let's Go Party. Happy Halloween."
Greg Swales was behind the epic photographs while Jill Jacobs helped with styling the head-to-toe pink look. "Kylie chose a few Barbie styles she liked and I worked with Jill Jacobs to make them a reality," fashion designer Bryan Hearns shared with E! News. "She sent measurements and then we had one in person fitting."