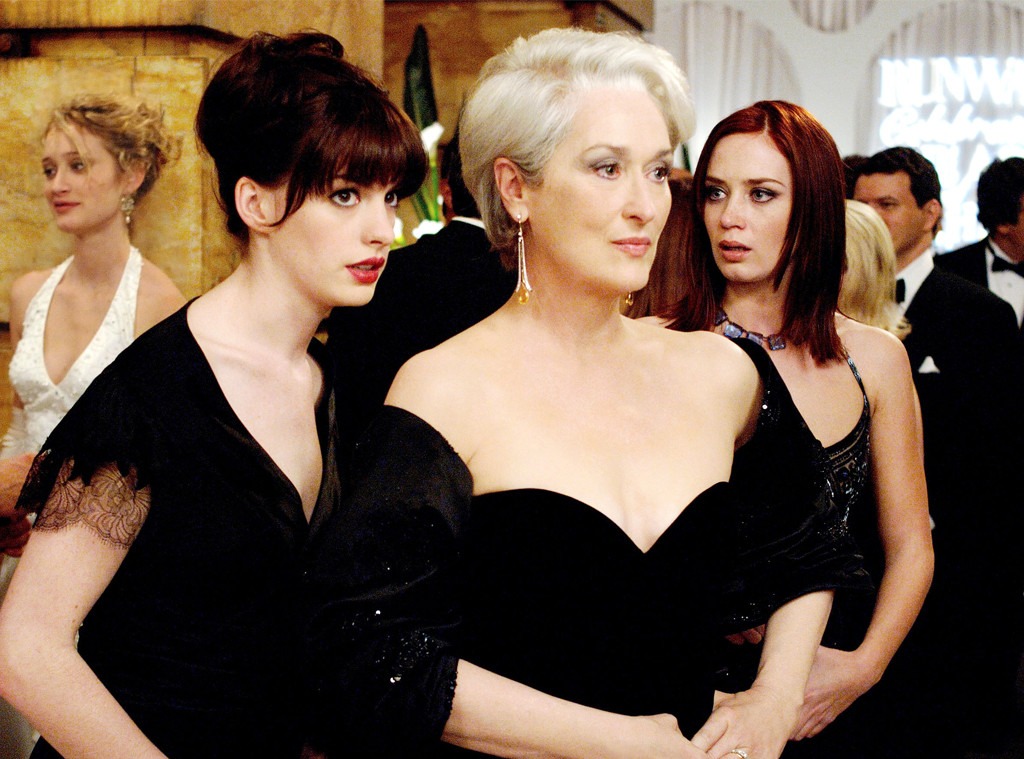 Barry Wetcher/20th Century Fox/Kobal/Shutterstock
After Emily Blunt won Outstanding Performance by a Female Actor in a Supporting Role at the 2019 SAG Awards, Anne Hathaway took to Instagram to celebrate her Devil Wears Prada co-star's big achievement.
"YAAAAAAAAAAAAAAAYYYYYYYY!!!!!!!!!!" Hathaway wrote on Instagram.
Hathaway and Blunt starred in the popular flick along with Meryl Streep back in 2006. In the movie, Hathaway played Andy, a recent graduate who pursues her journalism dreams by accepting an assistant position at the fashion magazine Runway. Blunt portrayed Emily, the assistant to the ruthless editor-in-chief Miranda Priestly (Streep). 
Even though it's been over a decade since the film's debut, fans couldn't resist embracing the nostalgia.
"Miranda Priestly is just a little tiny bit impressed," one fan wrote in the comments section.
"This is for that time you took her spot to go to fashion week in Paris," wrote another.
Blunt took home the trophy for her work in A Quiet Place. However, Hathaway wasn't the only one who was proud of her big win. John Krasinski, who starred alongside Blunt in the film and directed it, teared up during his wife's acceptance speech. 
"I am going to share this completely with my husband, John, because the entire experience of doing this with you has completely pierced my heart directly," she said after taking the stage.
Now that Blunt is done with A Quiet Place and her other major hit Mary Poppins Returns, does she have time for a Devil Wears Prada sequel? Sadly, both Hathaway and Blunt have suggested that one movie may be enough.
"If everyone did it I would be up for it," Blunt told People. "I almost hope it doesn't [happen] because I think sometimes when you sequel everything kind of dilutes how special the original is."
"I'd love to make a movie with all the people again that's something totally different," Hathaway told Variety. "But I think that one might have just hit the right note. It's good to leave it as it is."
Congratulations again, Emily!