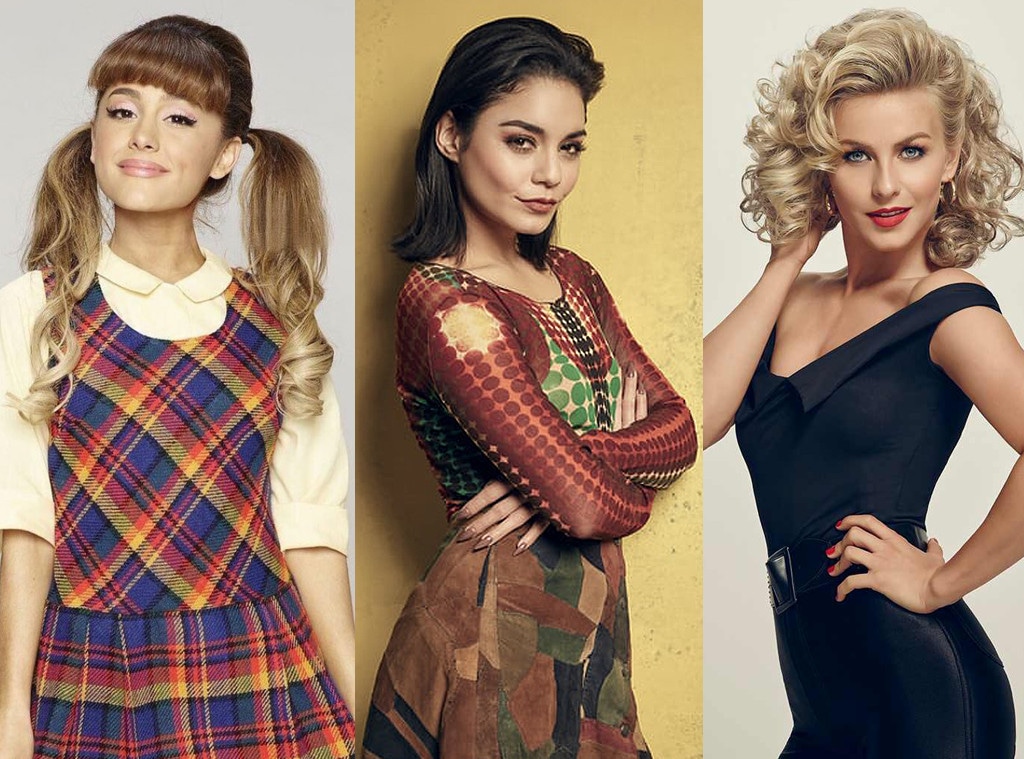 FOX
There are five hundred twenty-five thousand six hundred musicals to love!
OK, that's an over-exaggeration, but there are a lot of amazing musicals to fall in love. Out of all the great choices, only eight have been given the live TV musical treatment and they are all so wonderful.
Just thinking about Grease Live! or Hairspray Live! makes us want to start singing and listening to all the hit songs on repeat at work.
With Rent Live joining in on the TV musical treatment fun thanks to Fox, we are now in a live TV musical rabbit hole that we don't ever want to climb out of.
Now that you've seen Rent Live (or hopefully you have) and fallen even more in love with Vanessa Hudgens who was also in Grease Live! we want to know where you think it ranks among all the live musicals on television that came before it.
Is it your favorite of them all?
Rent Live has some stiff competition following Jesus Christ Superstar Live in Concert, which aired in April 2018 and starred John Legend as Jesus Christ himself. 
Before that musical fans were treated to A Christmas Story Live! in December 2017, which was quite the holiday treat.
Both Grease Live! and Hairspray Live! graced our TV screens in 2016 and Julianne Hough as Sandy and Ariana Grande as Penny really stick in our minds as the standouts from each show.
Of course we can't forget 2015's The Wiz Live! starring Glee alum Amber Riley and Orange Is the New Black's Uzo Aduba as the Good Witch of the South. 
Plus, in 2014 Allison Williams portrayed Peter Pan in Peter Pan Live! and she proved she isn't a one-trick pony.
Last, but not least, is The Sound of Music Live! which started the live musical trend on TV back in 2013 and had Carrie Underwood as everyone's favorite governess, Maria.
Now that we've refreshed your musical memory and got you in the musical mood, cast your vote for the best live TV musical to date below.
Best Live TV Musicals Poll