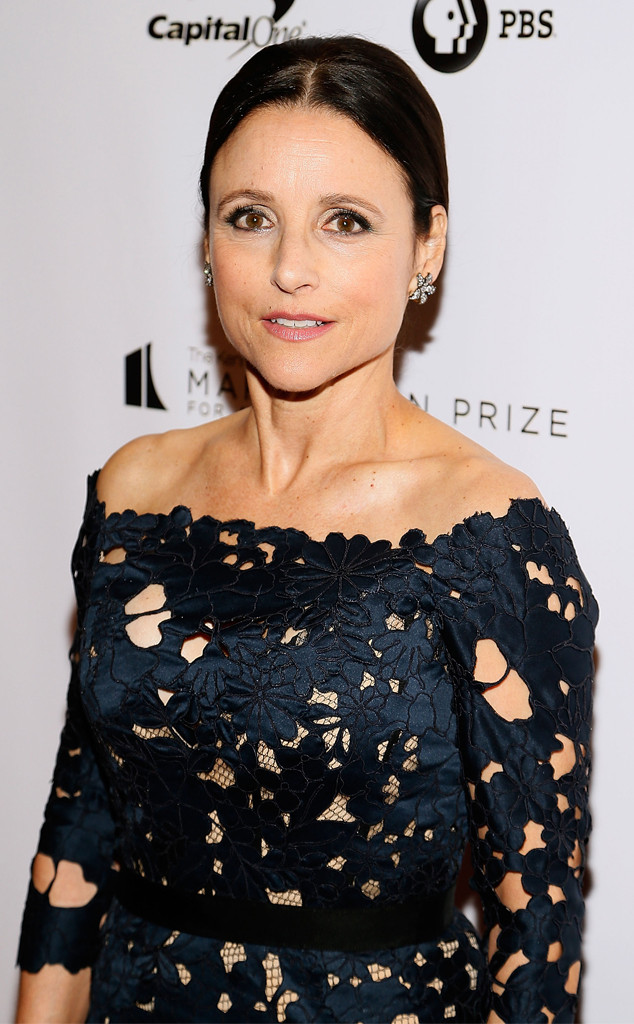 Paul Morigi/Getty Images
When Julia Louis-Dreyfus took the stage to accept her fifth consecutive Emmy for Outstanding Lead Actress in a Comedy for her work in Veep in 2016, not only did she make history by breaking the record she'd previously shared with Candace Bergen and Mary Tyler Moore for most wins in the category, she also used the moment to break the news to the world that her beloved father had passed away only two days prior.
Immediately, confused fans who'd apparently never seen how either actor's name is actually spelled began tweeting messages of sympathy at Richard Dreyfuss.
"I'm actually not Julia Louis-Dreyfus' father. But I really appreciate all the concerned tweets," the Close Encounters of the Third Kind star was forced to tweet, immediately going viral. And the whole confusing notion of tweeting at someone you believe to be dead aside—not to mention the fact that he would've been only 14 on the day of her birth, January 13, 1961—the logic wasn't too far off. More often than not, when actors share a last name, they're a part of the same Hollywood dynasty.
And while the idea of the iconic actress as part of one such dynasty would've made for a fine section in her biography, in reality, her true lineage, courtesy of the man whom she actually lost on that September night over two years ago, is even wilder.