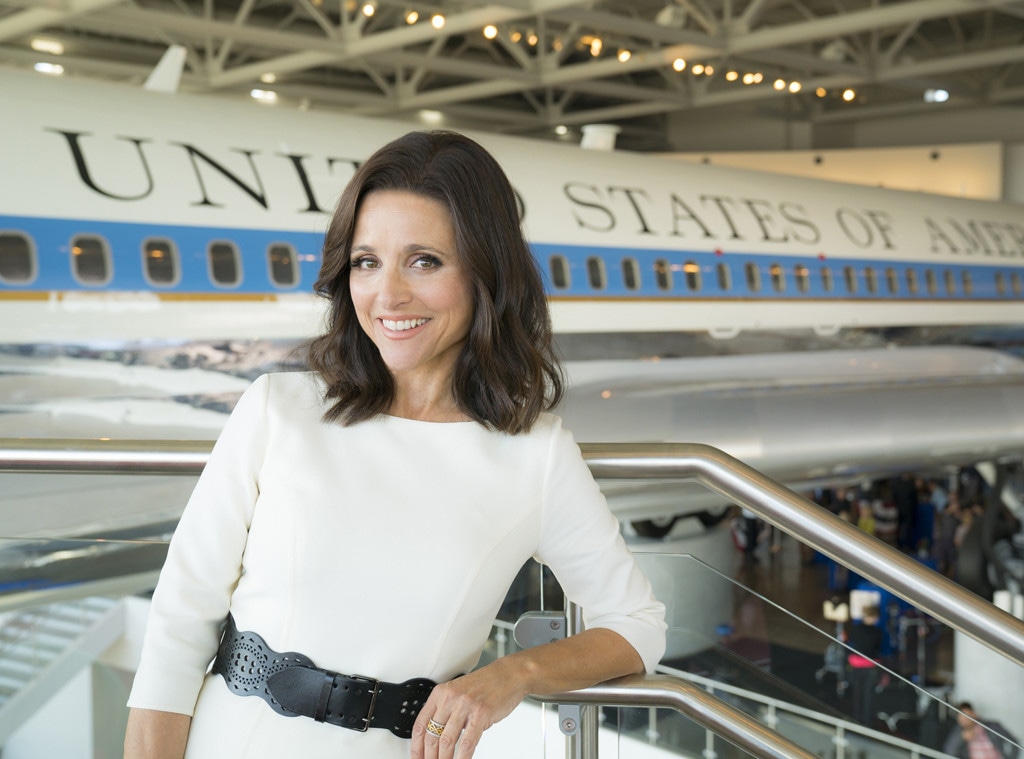 HBO
Julia Louis-Dreyfus is back in office. The Emmy winner returned to work on Veep last week for the first season seven table read, and now she's back in front of the cameras. Ahead of filming first scene of what will be Veep's final season, Louis-Dreyfus addressed her reassembled crew.
"I really appreciate everyone coming back and working it out to come back. I'm very grateful. Thank you very much. Love you guys," Louis-Dreyfus said in the Instagram video below. "Season seven!"
"Before the first shot of season 7 of @veephbo. So deeply grateful to be back together with all these superb people," she captioned the video.
Veep last aired in June 2017. The HBO comedy went on hiatus during Louis-Dreyfus' cancer treatment. The actress announced via a tweet she was undergoing treatment in September 2017.
"One in eight women get breast cancer. Today, I'm the one," her note said. "The good news is that I have the most glorious group of supportive and caring family and friends, and fantastic insurance through my union. The bad news is that not all women are so lucky, so let's fight all cancers and make universal health care a reality."
Veep executive producer David Mandel tweeted a behind-the-scenes photo from the filming of the first season seven scene. And ahead of shooting, Louis-Dreyfus took to Instagram and shared a video of her shaving costar Tony Hale's mustache off. Because of course.
The upcoming season of Veep, which does not have a premiere date, will be the last.
"It became clear that this season should be the last season," Louis-Dreyfus told The Hollywood Reporter in September 2017. "We don't want to repeat ourselves or wear out our welcome. The story has a finality to it that feels end-of-series."