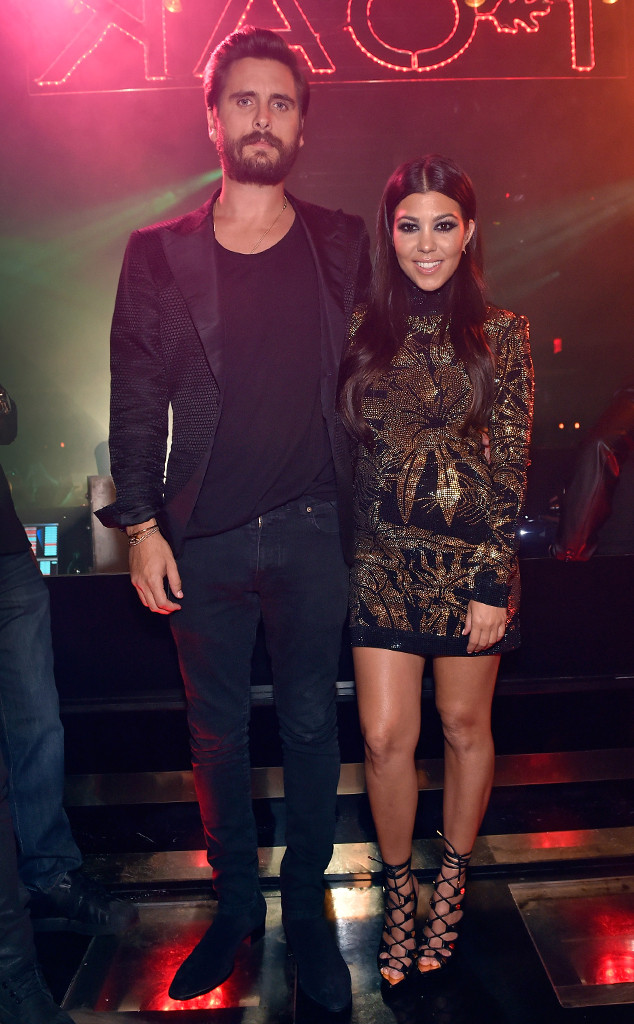 David Becker/WireImage
First comes love, then comes a breakup and then comes the new normal.
While we wish every fairytale relationship would last forever, life sometimes has a way of complicating things. Look no further than Scott Disick and Kourtney Kardashian who tried—and we mean tried—to keep their romance alive.
But even with three children, the pair realized that things just weren't working out. It led to Kourtney breaking things off once and for all.
"I think the moral of the story is we are never getting back together," she shared on Keeping Up With the Kardashians.
Fast-forward to today where Kourtney is enjoying time with boyfriend Younes Bendjima. Scott is getting serious with Sofia Richie. And yes, the exes are keeping the peace for their children.