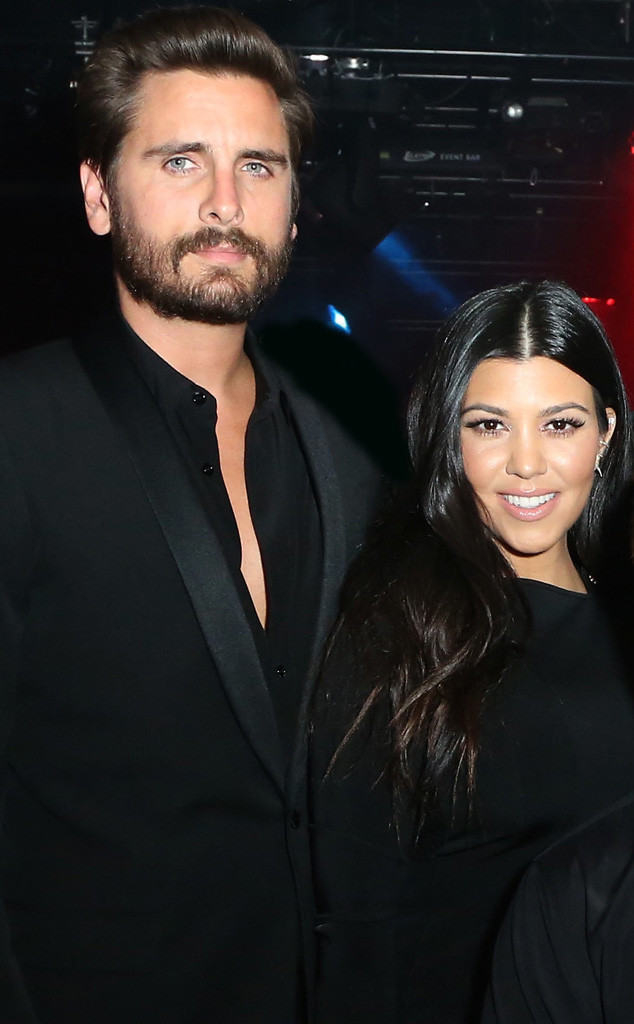 Gabe Ginsberg/Wireimage
It's been more than six months since Kourtney Kardashian broke up with Scott Disick, father of their three children, so where do the two stand today?
The 36-year-old Keeping Up With the Kardashians star recently clarified the status of their relationship on The Ellen DeGeneres Show, in an interview set to air Monday.
"How is he? What's going on? Are you all together or are you not together?" Ellen DeGeneres asked her, as seen in an excerpt released Friday.
"Well, we're not together," Kourtney replied. "I feel like every day is different, but we're totally getting along. Like, we have three beautiful kids together...But, you know, he's family. He'll always be."