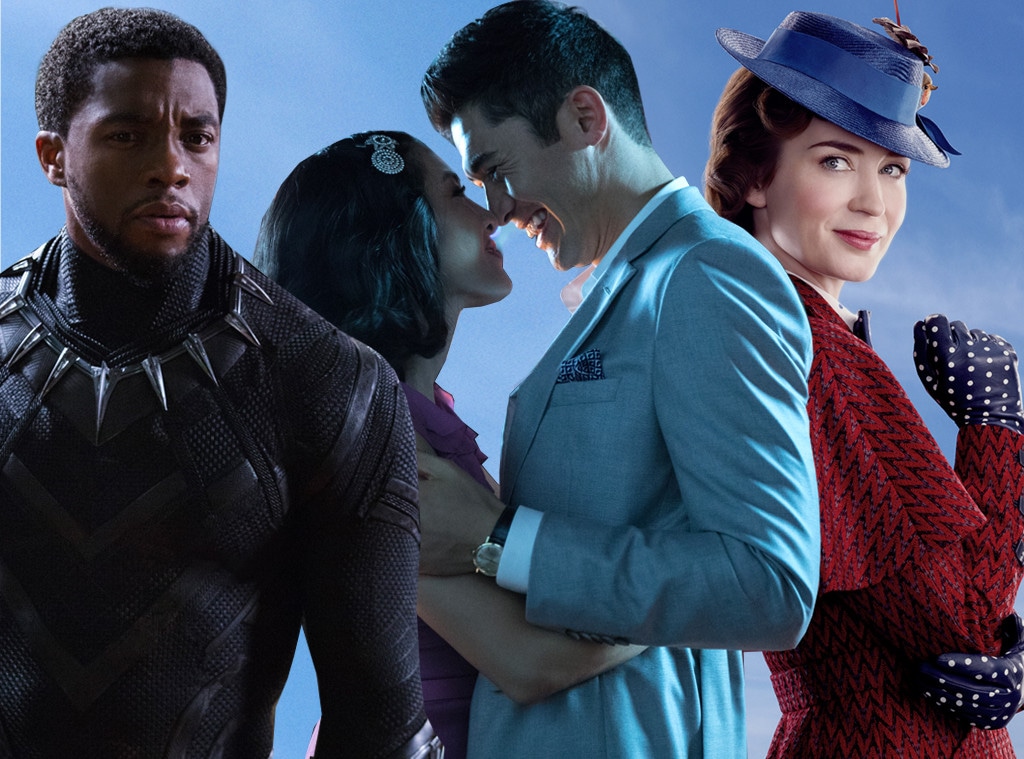 Marvel Studio; Disney; Warner Bros.
New Year's Eve might not play out like the movies this year (or maybe it will), but that doesn't mean movies shouldn't be on your mind as 2018 comes to a close.
With so many major blockbusters stealing the show this year, it's hard to fathom how 2019's upcoming flicks can beat them or outshine them in any way. Think about it, Black Panther came out in 2018...need we say more?
In addition to this killer Marvel film there were a ton of other box office hits that premiered this year and we're still talking about a ton of them.
From early 2018 releases like Black Panther, which hit theaters in February, to brand new releases like Mary Poppins Returns, which has only been playing for a week, this year packed quite the punch when it came to amazing stories being told through film. 
As we prepare to countdown until the end of this calendar year and celebrate the beginning of a new one, it only makes sense that we would also celebrate the wonderful films that got us talking in 2018.
Whether you're a fan of animated films like Incredibles 2 and Ralph Breaks the Internet or are a major fan of rom-coms and can't get enough of Crazy Rich Asians or Mamma Mia! Here We Go Again, there was something for everyone to go see at the movies this year.
In honor of the end of this fabulous film year, we rounded up the top 2018 movies below for you to take a peek at.
If you haven't seen all of these yet you should definitely add them to your must-watch list ASAP. Before you get started on what's sure to be one epic viewing party, make sure to cast your vote for the 2018 film that blew you away!