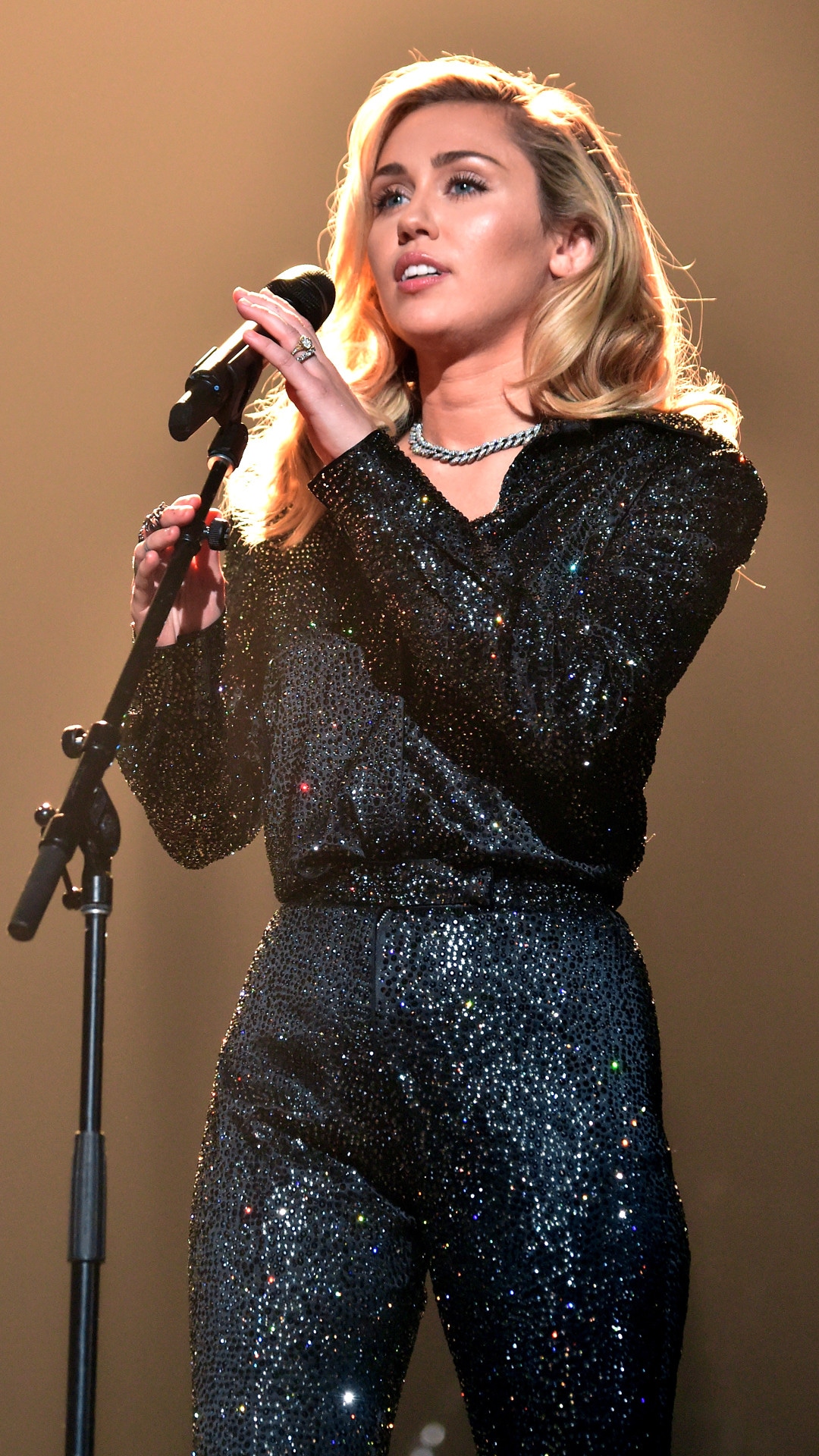 Lester Cohen/Getty Images for NARAS
Miley Cyrus' art imitated her life in a way she could have never predicted. 
During an appearance on On Air With Ryan Seacrest, the pop star spoke candidly about the wildfire that destroyed her and Liam Hemsworth's Malibu, Calif. home last month. Instead of wallowing in "post-traumatic stress," as she described, Miley has chosen to cope with the devastating loss through "post-traumatic growth." 
So when her latest song, a Mark Ronson collab titled "Nothing Breaks Like a Heart," dropped last week, many noticed the lyrics referenced a burning house. As it turns out, Miley penned the track months before the Woolsey fire sparked in Southern California. 
Explained the 26-year-old, "We've been working for the past year and a half on the next record… So I didn't know the best way to come out of this blackout period but it's actually really crazy because I wrote this song with Mark in May before we actually lost our Malibu house."
"One of the lyrics is 'This burning house / There's nothing left / It's smoking and we both know it'… It was like this strange premonition so the timing just worked out," Miley admitted. 
In the aftermath of the fire, Cyrus and Hemsworth pledged $500,000 to The Malibu Foundation, which was launched to help support members of the local community as they work to rebuild.
And despite the tragic experience, Miley shared she's in a "really good healing place" thanks to the love and support from her family members. 
Watch:
Liam Hemsworth & Miley Cyrus' House Burned Down By Wildfires
"I definitely learned a lot. My dad [Billy Ray Cyrus] has always told me, 'Life is a series of adjustments' and sometimes we never understand what our parents are telling us until we start to experience life more," she said. "…I'm starting to really understand what that means now experiencing something as life-changing and devastating as a natural disaster. It's a really deep character challenge to see the way you react to loss."
She continued, "Something else I kind of took in that I heard was for me I had a choice of post-traumatic stress or post-traumatic growth and I think you always feel you don't have control especially when something happens that's a natural disaster because there's no beating nature... So to be able to go into your self and to find that growth and say 'What am I going to do about this?' And being an active member of my community, not as a celebrity figure, but just as a neighbor, has been a big growing experience."
All that survived the house fire were massive concrete letters that spelled out L-O-V-E. 
It's this reminder, Miley said during the interview, that has helped shift her perspective. 
As she described, "That's literally and physically all that's left so I felt that was really poetic. You can always rebuild a physical structure, but that love that can't be destroyed is always there and always stayed strong so that gave me a lot of light during a dark time."