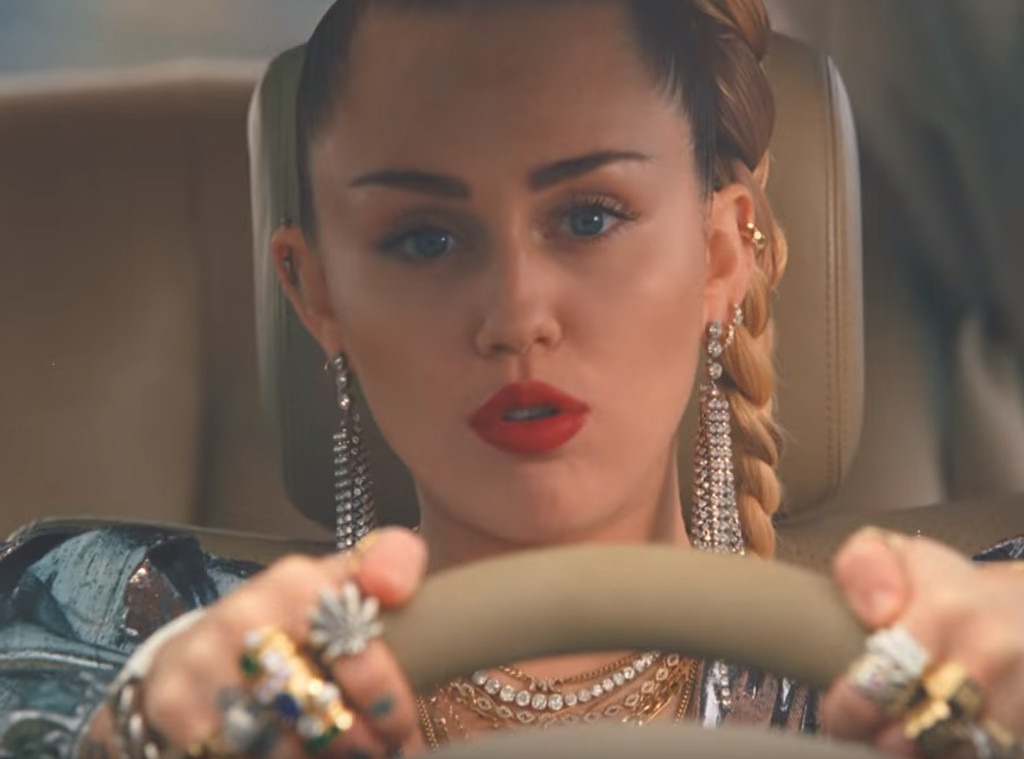 Youtube
Smilers, rejoice!
Miley Cyrus and Mark Ronson know a thing or two about making a great song. It was revealed back in May that the artists were collaborating on new music in the studio, and now the talented duo has finally released their new track, "Nothing Breaks Like a Heart."
In the music video, Miley embarks on a wild police chase through the streets, a strip club and other interesting settings.
Though this project marks Cyrus and Ronson's first time working together, the British record producer, songwriter and DJ isn't a stranger to working with big-name acts in the industry. In 2016, Ronson was awarded the honor of Record of the Year at the Grammys for his hit "Uptown Funk" with Bruno Mars. He also achieved a lot of success with his collaborative album with Amy Winehouse, Back to Black. In fact, it is projects like these that have earned him recognition as one of the most successful musicians in contemporary British popular culture.
Cyrus' fans have been eager for the "Malibu" artist to put out new music. The last album she had dropped publicly was Younger Now back in Sept. 2017.
A new record to promote also meant advertising the material to her fans. Cyrus returned to Instagram on Nov. 26 after a four-month hiatus to tease the new music. She had wiped her account and posted a picture of a broken heart-shaped disco ball on the social media site, followed by subsequent posts spelling out the title of the track. Each post had a brief audio snippet previewing the song in the background, with videos suggesting to show sneak peeks of scenes from the official music video. They share the caption "11/29" as well as tags referencing Ronson.
Cyrus and Ronson are slated as the musical guests for Saturday Night Live for the Dec. 15 show. Matt Damon will be joining the pair that night as the host of the episode.