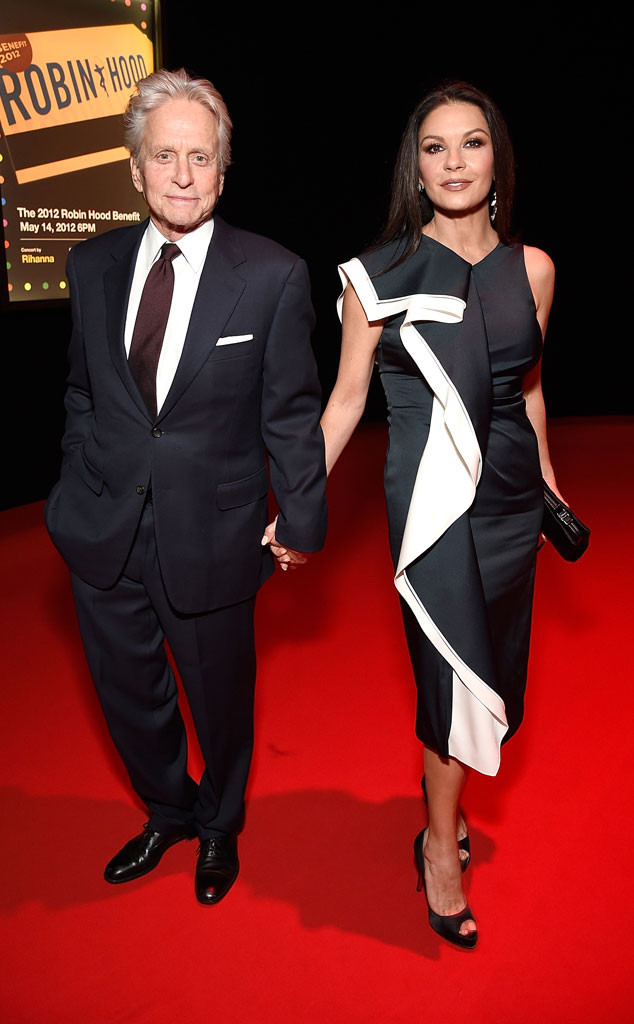 Kevin Mazur/Getty Images for Robin Hood
Catherine Zeta-Jones revealed how some sexual misconduct allegations against her husband Michael Douglas affected her family.
The Queen America star opened up to The Times U.K. about how the #MeToo movement entered its way into their household and nearly tore them apart. "My children and I were profoundly devastated by those allegations," Zeta-Jones said. "And I was torn about where my absolute morals lie."
In January, Susan Braudy spoke to Today about a time the Oscar winner allegedly masturbated in front of her. She told Today that Douglas "repeatedly used inappropriate sexual language" and "harassed" her while she was an employee at his production company. Douglas later denied the claims against him. He told Deadline at the time, "This is a complete lie, fabrication, no truth to it whatsoever."
The Chicago actress continued, "This woman came out of nowhere and accused my husband. I had a very big conversation with him, with the kids in the room, and said, 'Do you understand if more comes out …'" and posed it as somewhat of a rhetorical question.
The two of them are parents to 18-year-old Dylan Douglas, who is a freshman at Brown University, and 15-year-old Carys Douglas.